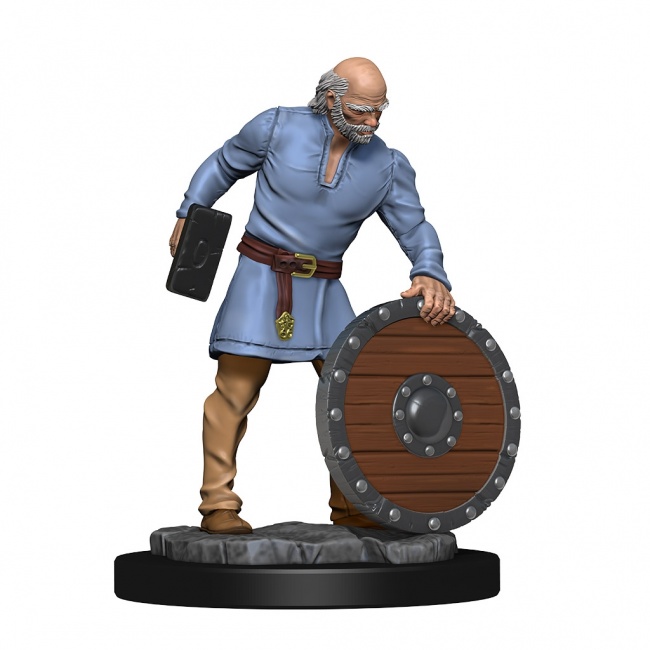 WizKids announced
Deep Cuts: Vikings
, a new Nordic town-themed miniatures set for release in November.
Enter the Jarl's longhouse where Viking clans come to feast after a battle! This new miniatures set comes with 29 highly-detailed primed figures themed around a Viking town. These miniatures require little or no assembly, and come in clear packaging.
The game box comes with 8 Peg Shield, 2 Fur Covered Benches, 2 Mead Barrels, 2 Shield Stands, 2 Carved Wooden Pillars, an Earl Standing, an Earl Sitting, an Earls Throne, a Male Viking Guard, a Female Viking Guard, a Freeman, a Freewomen, a Farmhand, a Peasant, a Craftsmen, a Long Fire Pit, a Meat Spit, and a Long Table. Deep Cuts: Vikings is for ages 14 and up, and will retail for $29.99.
WizKids also announced new character packs for Dungeons & Dragons Nolzur's Marvelous Miniatures coming in November 2020 (see "New 'Dungeons & Dragons Nolzur's Marvelous Miniatures' Character Packs Are Headed to Retail for the Holidays").
Click on Gallery below for full-size images!