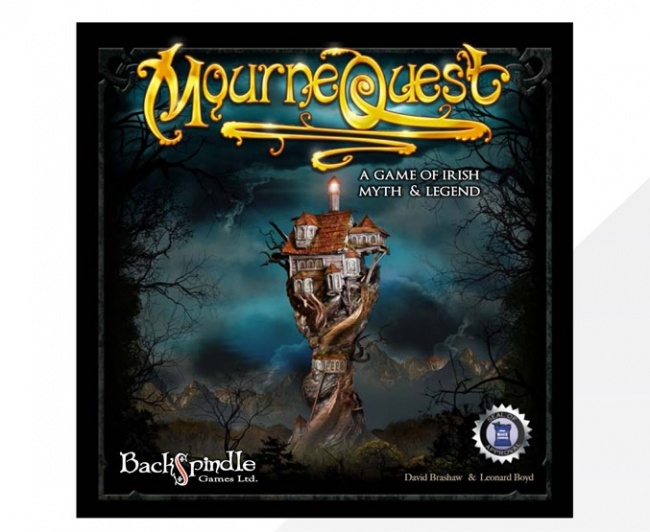 Asmodee USA announced
MourneQuest
, a board game by Backspindle Games Ltd. based on a series of teenage novels by Garry McElherron, for release on September 25.
In this game, players can embark on a journey into the Mourne Mountains to save the Kingdom of Mourne. Players must gather their powers and courage to cast out the Nightmares of legend plaguing the kingdom. Their goal is to banish the mighty Shimnavore in a final battle, and decide the future of humanity.
The game box contains a rulebook, a playing board, 4 Nightmare Discs, 7 Character cards and matching Hero miniatures, 4 Nightmare cards and matching miniatures, a Shimnavore card and matching miniature, 4 Combat dice, 2 Compass dice, an Equipment Deck, a Relic Deck, 4 sets of 16 Charm counters, 2 Moon markers, an encounter bag, 5 Magical Pot markers, 3 sets of Encounter tiles, 3 Bogbean cards, 12 Bogbean miniatures, 6 MourneQuest Talismans, 24 Wound markers, 16 Skill tokens, 6 Compass tokens, and 4 Broken Wall markers. This game is for one to four players, ages 10 and up, plays in 60 to 90 minutes, and will retail for $79.99.
Asmodee USA also revealed Hagakure, a new trick-taking card game by Studio H, for release on August 21 (see "Asmodee USA Reveals 'Hagakure'").