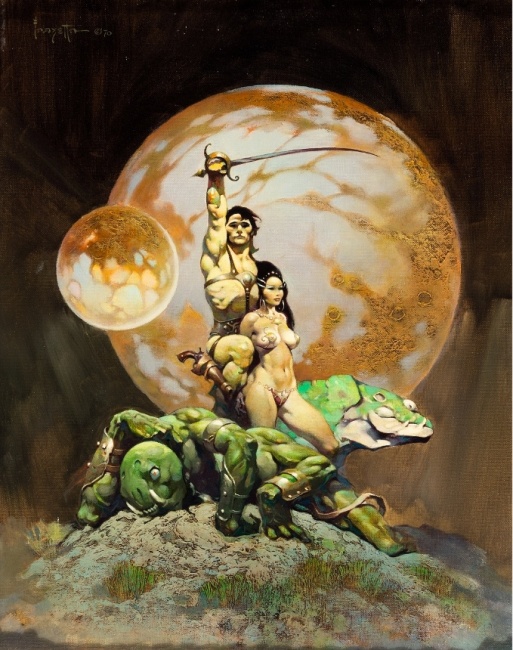 Heritage Auctions is auctioning Frank Frazetta's "A Princess of Mars," a rare second painting of the same subject by the fantasy master. The original version of this painting was used for the cover of Edgar Rice Burroughs' John Carter novel
A Princess of Mars
, published for the Science Fiction Book Club by Doubleday. It was Frazetta's first painting for Doubleday, and as he was concerned he would not get the original returned, he painted a near-duplicate for himself, a version he preferred (the version used for the book was sold some time ago).
A Frazetta painting auctioned by Heritage ("Egyptian Queen") brought a record price of $5.4 million last year (see "
Heritage Records Banner year for Comic Art and Comic Book Auctions
"). "A Princess of Mars" has started considerably lower; it's at $180,000 ($216,000 with Buyer's Premium") as of Thursday, August 20. The auction ends in 20 days.