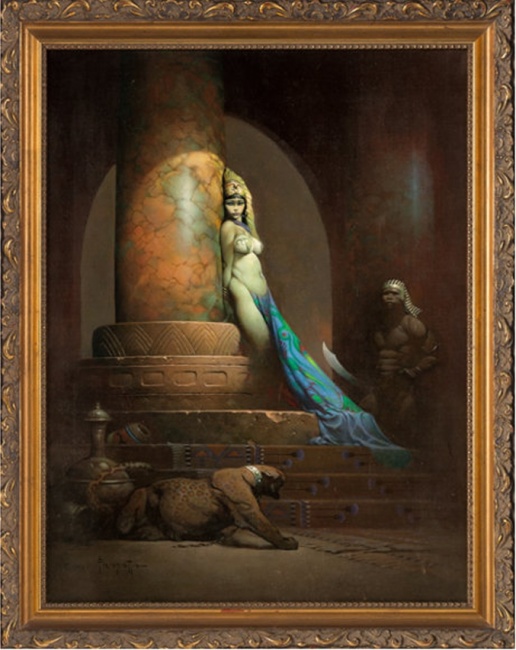 Heritage Auctions revealed that auction sales for its Comics & Comic Art Department skyrocketed to a record of $79 million in 2019. This total was the highest ever in the 18-year history of the department, and leapfrogged over the department's previous sales record of $58.5 million in 2018. This is a 35% increase for year-over-year sales, and the department set a number of records for individual realized auction lot sales.
In the category of comic art, the auction Frank Frazetta's Egyptian Queen was one of the clear highlights (see "Frank Frazetta's 'Egyptian Queen' On the Block"). It sold for $5.4 million at Heritage's May 16-18 Comics & Comic Art Auction in Chicago, and tripled the previous price record for any piece of American published comic book art which was also a Frazetta piece, Death Dealer 6, which sold for $1.79 million (see "Original Art Records Set").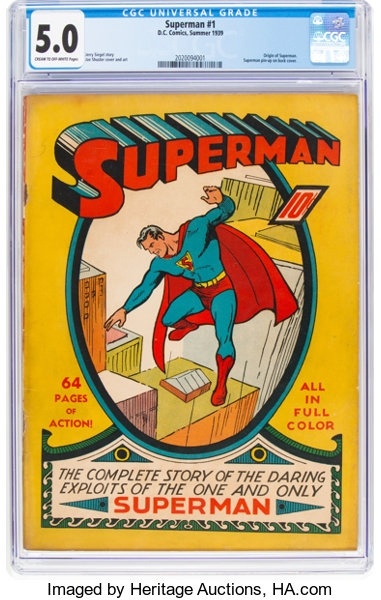 The sales of high-grade vintage comic books also realized several whopping prices. Two Marvel comic auctions scored big wins;
Marvel Comics
#1
from the Windy City pedigree (Timely, 1939) CGC NM 9.4, off-white pages, went for $1.26 million (see "
Heritage Auction of 'Marvel Comics #1' Realizes A Record Price
") and
Captain America
#1
from the San Francisco Pedigree (Timely, 1941) CGC NM 9.4, off-white to white pages, went for $915,000 (see "
'Captain America' #1 Gets Record Price at Heritage Auction
"). On the DC Comics side, a
Superman
#1 CGC VG/FN 5.0 cream to off-white pages landed a final sale of $465,000.