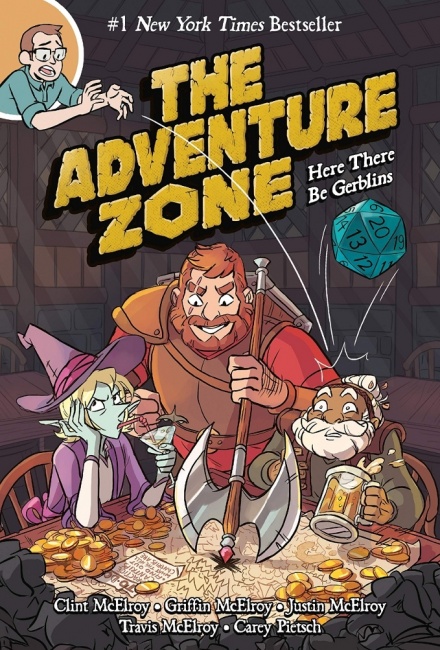 An uproar over compensation for fan art contributors to
The Adventure Zone
graphic novels broke out on Monday, with the McElroy family, who create the podcast on which the graphic novels are based and write the graphic novels, publicly urging changes be made by First Second Books, the graphic novel publisher. On their Twitter account, the McElroys said that the "…artists were not adequately paid for their work, and their art was put under excessively long exclusivity clauses."
The McElroys, who said they became aware of the contract terms Monday, urged First Second to make changes, asking that the exclusivity terms be lifted effective immediately, and that payments for artists in future books be "significantly" increased. They also promised to pay artists featured in graphic novels already released an additional $500 on their own.
A few hours later, First Second responded, promising to modify contract terms for past and future art contributions, and to pay artists featured in future releases $500 over previously promised pay, matching what the McElroys did for artists featured in past volumes.
First Second also described their thinking in establishing the initial terms. "Our hope was to pay homage to the deep role that fan art has played in the growth of the TAZ fandom by including works from a limited number of fan artists in the books, and offering terms and compensation that were consistent with those used in the past for similar projects," they wrote. "The last thing we wanted was for anyone to feel that their work was undervalued – our intention was the opposite of that."
The Adventure Zone
graphic novels have been big hits, with the franchise ranking among the Top 10 Author Graphic Novel franchises, most recently for Spring 2020 (see "
Top Author Graphic Novel Franchises – Spring 2020
").