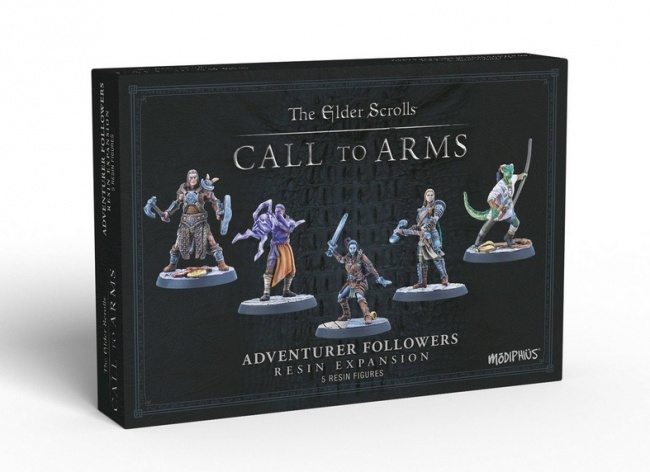 Modiphius Entertainment announced
The Elder Scrolls Call to Arms Adventurer Followers
and
The Elder Scrolls Call to Arms Adventurer Allies
, two new miniature packs, for release in September.
Some of the most recognizable characters in Skyrim are finally coming to The Elder Scrolls Call to Arms miniatures game. Previously, Modiphius had been focusing on factions and low level enemies as their primary miniatures releases for this game (see "Modiphius Announces 'Starter Sets' for 'Elder Scrolls'"), but in this most recent offering it seems they've come around to molding the NPCs that fans of the video game series adore. The new sets include fan favorites like Mjoll, the Lioness, Lydia, Dragonsreach Housecarl, and Marcurio, Adventuring Mage.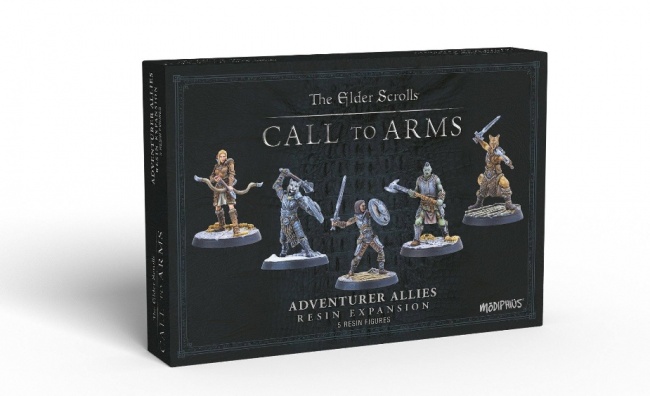 Each set comes with five 32mm unpainted miniatures and bases. It is for ages 14 and up and will retail for $39.99.
Click on Gallery below for full-size images!