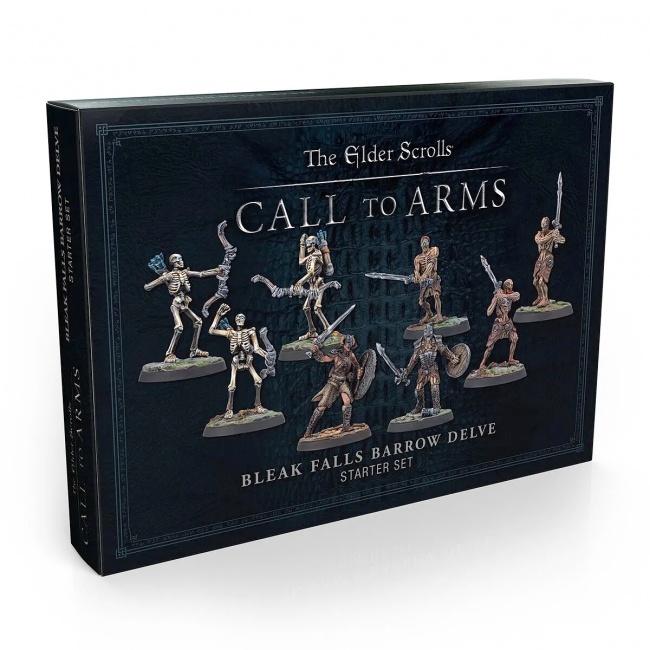 Modiphius Entertainment will release a trio of boxed sets for its up-coming
The Elder Scrolls: Call to Arms
in March: the
Bleak Falls Barrow Delve Starter Set
, the
Imperial Legion Faction Starter Set
, and the
Stormcloak Faction Starter Set
.
Announced earlier this year, The Elder Scrolls: Call to Arms will be a tabletop miniatures game based on the hit computer game series and produced under a license from Bethesda Softworks (see "Modiphius Brings 'Elder Scrolls' to Tabletop"). The new Starter Sets are designed to give players a way to quickly build an army for the game from a single faction. Each set comes with unpainted plastic miniatures produced in higher-quality High Impact Polystyrene ("HIPS").
The Bleak Falls Barrow Delve Starter Set was designed with solo and co-op games in mind and features a Dragonborn hero of Skyrim and seven adversaries for them to fight against, with three Skeleton Archers, three Draugr Warriors, and a Draugr Overlord, a total of eight miniatures. MSRP is $36.00.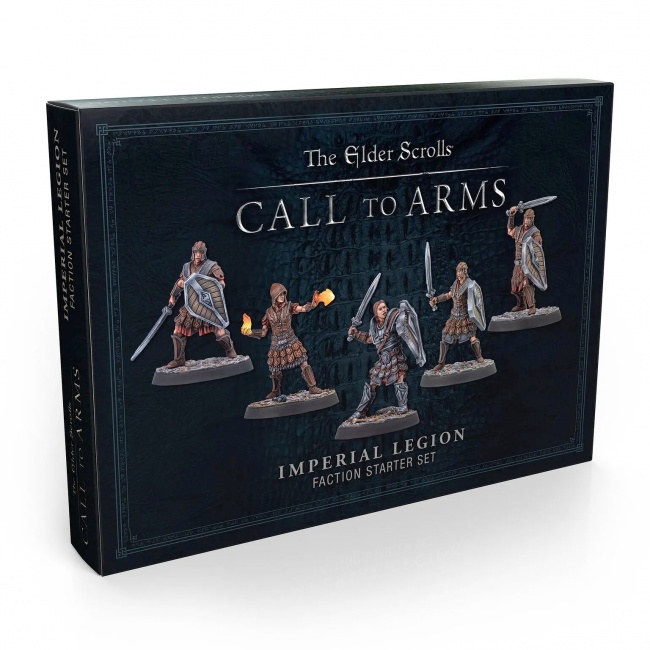 The
Imperial Legion Faction Starter Set
is built around Hadvar, Hero of Helgen. In addition to the hero, it includes an Imperial Spellsword and three Imperial Legionnaires. Playable as its own faction or as an AI adversary in solo, battle, or co-op games. MSRP is $33.00.
Rounding out the trio is the Stormcloak Faction Starter Set, which comes with the Skyrim heroe: Yrsarald Thrice Pierced and Ralof, Warrior of the Resistance, along with three Stormcloak Warriors. Suitable for solo, battle, and co-op games. MSRP is $33.00.
Click Gallery below to see the covers all all three sets.
Modiphius gave ICv2 a preview of the game's models last summer. See the images here: Preview: 'The Elder Scrolls: Call to Arms 2-player Starter Set' Miniatures.