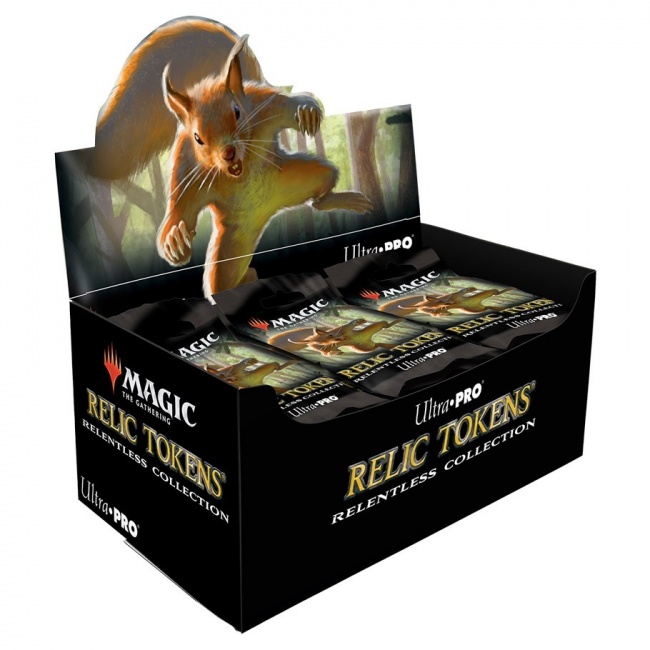 Ultra PRO will release the
Relentless Collection
, a new set of collectible tokens for
Magic: The Gathering Relic Tokens
, into retail in September.
These 15 new tokens are made of durable plastic with a clear surface and features original art from Magic: The Gathering card game. The Relentless Collection comes with key tokens that players would utilize in the Modern and Legacy formats such as Jace, The Mind Sculptor, Marit Lage, Chalice of the Void, and Germ tokens. Each token has dual dials to track game mechanics, and fits inside a deck box.
Booster Packs come with three tokens each, and some have premium foil versions of each token. Displays come with 24 packs to a box, and display boxes carry a MSRP of $119.76.
Ultra PRO has also unveiled the Teferi Bundle, an Planeswalker-themed accessory set for Magic: The Gathering, for release into retail in October (see "Ultra PRO Unveils 'Teferi Bundle' for 'Magic: The Gathering'").
Click on Gallery below for full-size images!