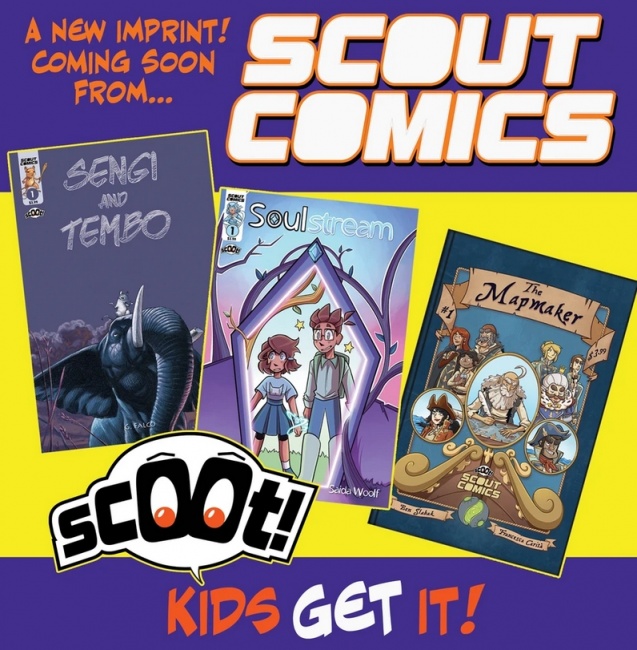 Scout Comics & Entertainment, Inc. will launch Scoot!, a new imprint for young readers ages four to twelve, for January 2021.
The Scoot! imprint will feature an international collection of titles for young readers that focus on diversity and offer educational value. Scoot!'s first titles will include be Unikorn by Don Handfield and Joshua Malkin, Sengi and Tembo by Guiseppe Falco, Soulstream by sixteen year old Saida Woolf, and Mapmaker by Ben Slabak and Francesca Carita.
Scout Comics has tapped Richard Rivera, writer and creator of Stabbity Bunny, Shadow Play, and Storm Pirates, to be the Associate Publisher of this new imprint, and Wayne Hall to work alongside him as Editorial Director.
"We welcome the next generation of readers and future comic creators to the wonder of enjoying comics. We want to entertain kids, we want to challenge them, and, most of all, we want to inspire children to celebrate their own creativity and imagination," said Rivera of the new imprint.
Wild Bull and Chipper by Richard Rivera and Dwayne Biddix will be added to the imprint later on.
Scout Comics's title Wretches was recently picked up for TV development (see "'Wretches' in Development").