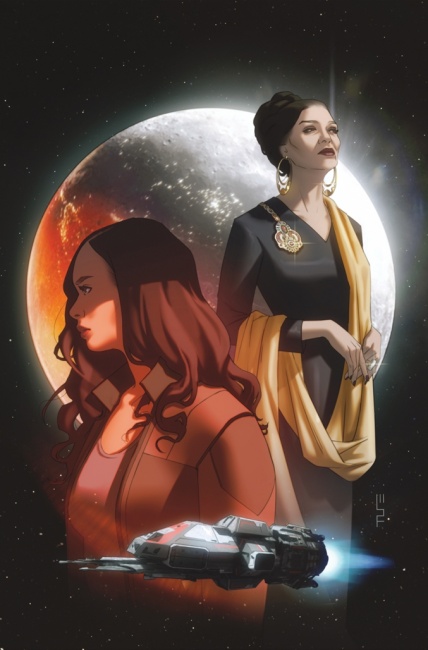 BOOM! Studios announced
The Expanse
, a four-issue limited comic book series based on the Amazon Prime hit television series, for release on December 2.
The Expanse picks up at the end of the TV show's S4 where Chrisjen Avasarala, the Secretary-General of the UN, is dealing with the outcome of elections for her position. Bobbie Draper brings Avasarala information on an intergalactic black market weapons ring, and sends Draper to take a deeper look at the organization. Draper digs into the organization and uncovers a new larger, threat.
This four-issue limited comic book series is written by Corinna Bechko with art by Alejandro Aragon. The Expanse #1 will feature a main cover by W. Scott Forbes and a variant by Tigh Walker.
BOOM! also announced that they have extended their returnable program for comic stores (see " BOOM!, Dynamite Extend Returnability").
Click on Gallery below for full-size images!