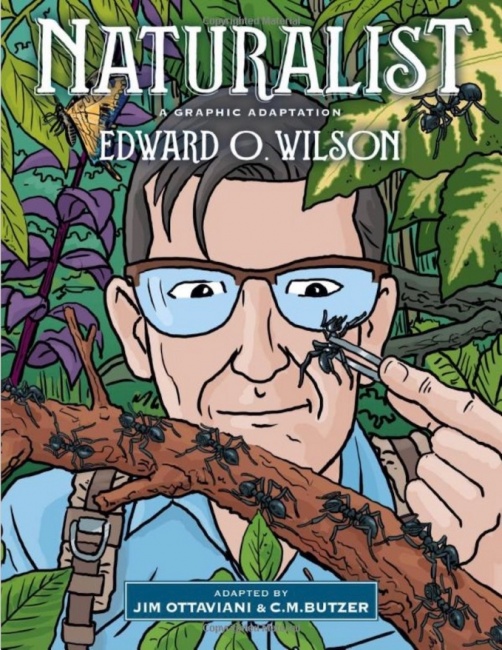 Edward O. Wilson came to fame as both a biologist, specializing in the lives of ants, and as a writer for the general public. His memoir
Naturalist
won a Los Angeles Times Book Prize in 1995 and now, 25 years later, it is being adapted into a graphic novel. The writer for the project is Jim Ottaviani, whose previous work includes
Feynman, Primates: The Fearless Science of Jane Goodall, Dian Fossey, and Biruté Galdikas, The Imitation Game: Alan Turing Decoded,
and
Hawking.
C.M. Butzer (
Gettysburg: The Graphic Novel
) is the artist.
In
Naturalist,
Wilson, who is 91 years old, wrote about how his boyhood fascination with the forests and swamps of his childhood in Alabama and the Florida Panhandle led him to a lifetime of studying biology and its interactions with land and people.
Naturalist: A Graphic Adaptation
will be published by Island Press in November 2020 as a 240-page, full color hardcover with an MSRP of $28.00.