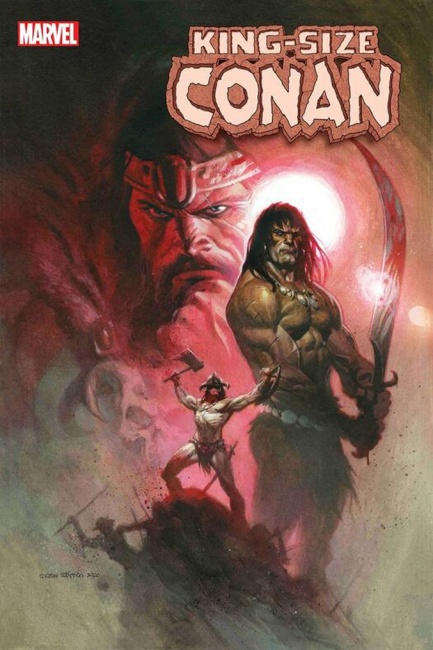 Marvel Comics announced
King-Size Conan #1
for release in December.
Conan returned to Marvel Comics recently (see "Marvel Expands Conan Footprint"), and now, he celebrates 50-years of crushing enemies with an oversized issue fit for a king. This book features five stories, one of which showcases the team of artist Steve McNiven and writer Roy Thomas who penned Conan the Barbarian #1 back in 1970. The other five stories feature all-star pairings of writers and artists including Kurt Busiek and Pete Woods, Chris Claremont and Roberto de la Torre, and Steven S. DeKnight and Jesús Saiz.
Also, on one of the tales included in this book, Kevin Eastman, of TMNT fame, provided both the writing and the art. Andrew C. Robinson was tapped to do the cover art to round out the talent for this epic issue.
Marvel Comics also recently released The Marvel Art Of Savage Sword Of Conan (see "A 'Conan' Art Collection Worthy of Crom Himself").
Click on Gallery below for full-size images!