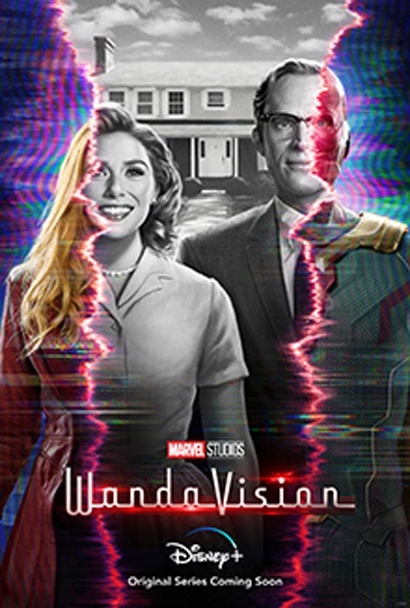 Disney released a trailer for
WandaVision
, the first new Marvel series set to be released on Disney+, to debut in December 2020.
It's been a rough 2020 for Disney releases between COVID-19 delays and having to change plans with major movies like Mulan (see "'Mulan' Straight To Disney+"), but there seems to be a bright spot on its way in the form of the release of WandaVision. Disney had originally projected The Falcon and The Winter Soldier to kick off their Marvel series streaming foray into Disney+ (see "'The Falcon and The Winter Soldier', 'WandaVision', 'Loki', 'What if...?', 'Hawkeye' TV News"), but now it looks like WandaVision has moved up from spring 2021 and will be out first.
This new series stars Elizabeth Olsen as Wanda Maximoff and Paul Bettany as Vision, and is about two the two super heroes living idealized suburban lives until they suspect everything isn't as perfect as perceived.
Click on Gallery to view the new trailer!