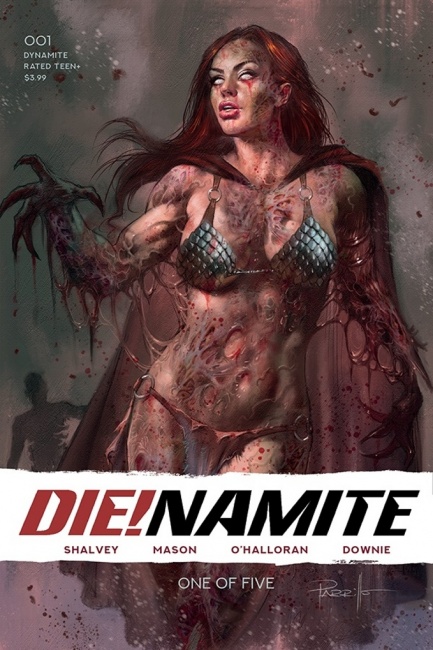 Dynamite Entertainment is improving the cover stock on its comic line, upgrading to 100 pound stock across the line, the company announced. The change will begin with the first issue of Dynamite's crossover series Die!Namite, shipping October 28, and roll out on all titles shipping November 4 and beyond.
Covers are exceptionally important to Dynamite, which does a larger roster of variant covers per title than other publisher in its size range and makes them a key focus of its marketing strategy. The heavier cover stock will result in a "much sturdier product" and "more resistance to damage in shipping tor retailers," the company said in its announcement.
Dynamite has been happy with its sales in the COVID era, with its best sales of the year in solicitations for October shipping, series increasing in sales even at advanced issue numbers, and double-digit order increases at Final Order Cutoff.