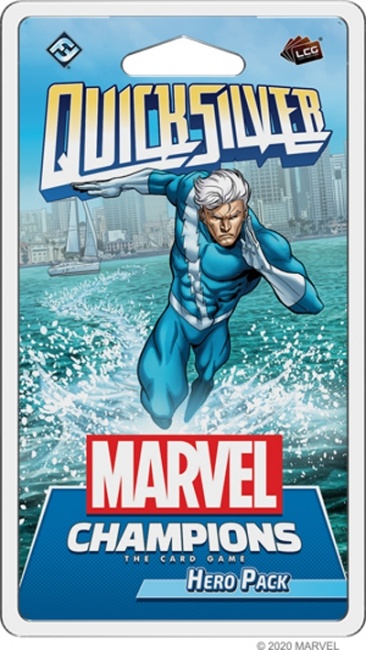 Fantasy Flight Games revealed
Quicksilver
Hero Pack
and
Quicksilver
Game Mat
, for use with
Marvel Champions: Card Game
, to release into stores in December.
There's no one faster on the planet than Quicksilver, and this expansion features the speedy hero along with Protection aspect cards. The new cards can either be used to play Quicksilver in his pre-built hero deck or added to other hero's decks to enhance their play options. The Quicksilver Hero Pack comes with 40 cards, is ready-to-play out of the pack, and will retail for $14.95.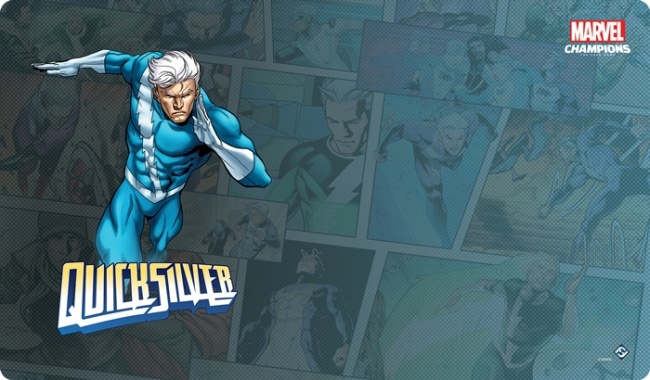 Alongside the
Hero Pack
, Quicksilver will be featured on a game mat. The
Quicksilver Game Mat
is a 24" by 12" slip-resistant mat that features artwork depicting a sprinting Quicksilver, and is a safe surface to play cards on. The Game Mat will retail for $19.95.
Fantasy Flight Games also recently announced Ant-Man Hero Pack for release in November (see "'Ant-Man Hero Pack' Coming to 'Marvel Champions: The Card Game'")..
Click on Gallery below for full-size images!