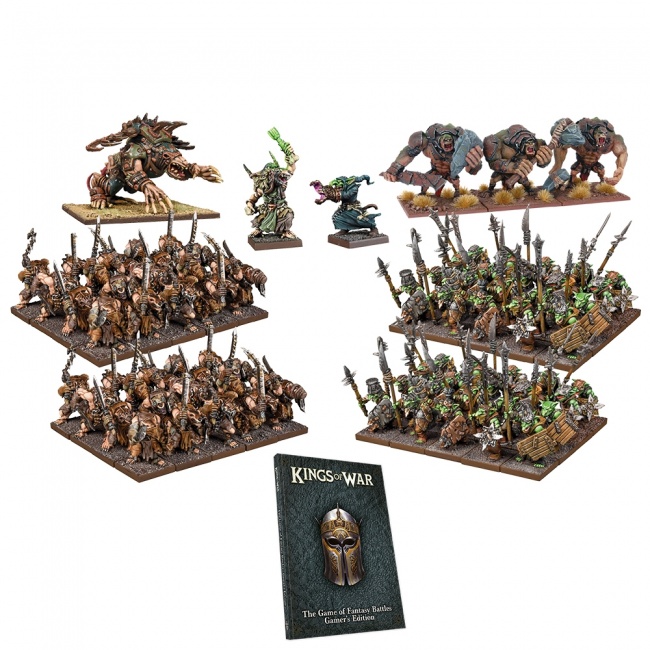 Mantic Games unveiled
Kings of War: War in the Holds – Two Player Starter Set
, an introductory set for the
Kings of War
miniatures game, for release in October.
This two-player starter set is meant for new players and features battles between the goblins and the Ratkin. It comes with enough miniatures to field two armies as well as a rulebook and army lists. The set also includes an exclusive Ratkin Warlock miniature and Goblin Wiz miniature offer older players some new miniatures to collect.
The game box comes with 40 Goblin Infantry miniatures, 40 Ratkin Infantry miniatures, 1 Goblin Wiz miniature, a Ratkin Warlock miniature, 3 Troll miniatures, a Ratkin Night Terror miniature, Gamer's Edition Rulebook, and a starter guide. This set will retail for $99.99.
Mantic Games also recently announced Kings of War: Armada, a naval warfare miniatures games, for release into retail in November (see "Mantic Games Unveils 'Kings of War: Armada'").