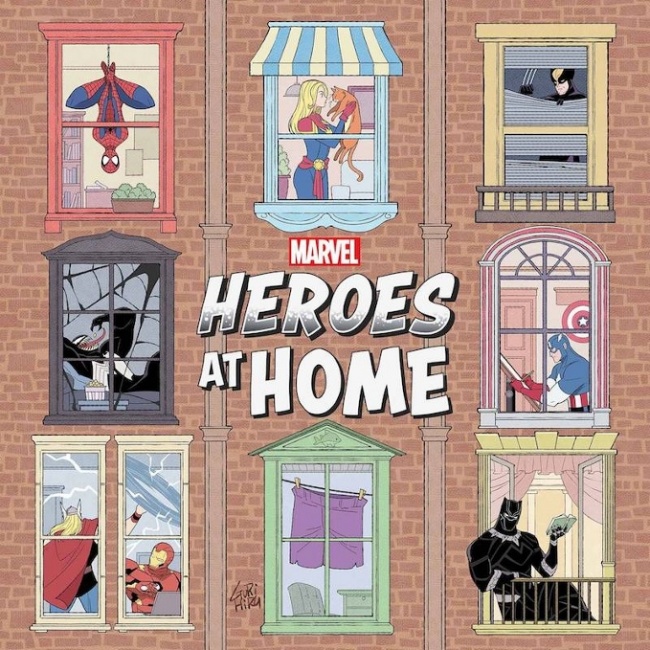 Starting in July, Marvel Comics launched a quarantine-themed digital comic on Instagram called
Heroes at Home.
Written by longtime Marvel writer Zeb Wells, with art by the Japanese team known as Gurihiru (
Avatar: The Last Airbender, Superman Smashes the Klan
), these short, all-ages comics showed Marvel superheroes staying home and doing run-of-the mill things like baking, crafts, or in Wolverine's case, using his steel claws to slash a photo into a jigsaw puzzle. Each comic ends with a similar humorous twist.
Marvel is using the comics as variant covers for its regular comics, and now they have announced they will publish a collected edition as well.
Heroes at Home
#1 will be published on December 2 with an MSRP of $9.99. Despite the numbering,
Heroes at Home
#1 is a one-shot comic, and it will be perfect-bound in a 5"x5" format. It will be 80 pages and rated for ages 10 and up.
Somewhat ironically, the comic that started out as a set of variant covers will have two variant covers, one by Joe Quesada and one by Ron Lim.