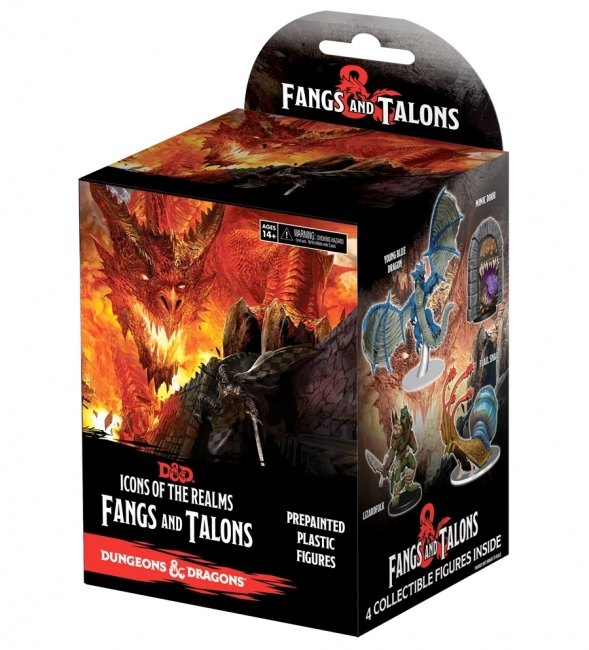 D&D Icons of the Realms: Fangs and Talons
will be the fifteenth set in the popular series of pre-painted miniatures from WizKids when it releases in December, alongside the
Purple Worm Premium Set.
Like earlier sets in the series, Fangs and Talons will include a variety of creatures and foes designed for use with the Dungeons & Dragons game, such as the young blue dragon, the dreaded flail snail, and a mimic masquerading as a door. The miniatures come pre-painted in blind packaging booster boxes. Booster boxes are MSRP $16.99 each.
Fangs and Talons booster boxes will be sold in eight-count Booster Bricks with an MSRP of 135.92.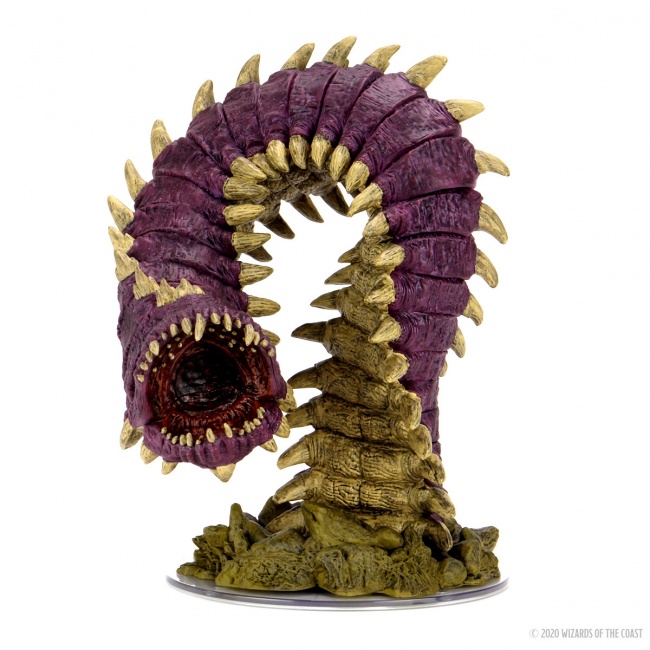 In addition to the booster boxes WizKids will release the
D&D Icons of the Realms: Fangs and Talons Purple Worm Premium Set
, featuring an oversized model of the classic segmented worm that has long been a part of
Dungeons & Dragons
lore. MSRP is $49.99.
Click Gallery below for more views of the Purple Worm.
WizKids will also release a line of painted hero figures and a large black dragon figure in December (see "WizKids Announces Another Wave of 'D&D Icons of the Realms Premium Painted Figures'" and "WizKids Unleashes an Over 9-Inch Tall Dragon Miniature to Roam RPG Dungeons"). January will see an even larger dragon model (see "WizKids Unveils Their Largest 'D&D' Dragon Miniature to Date!") and a trophy-scale model of some of D&D's most infamous artifacts (see "Decorate the 'Dungeons & Dragons' Trophy Room with Cursed Artifacts").