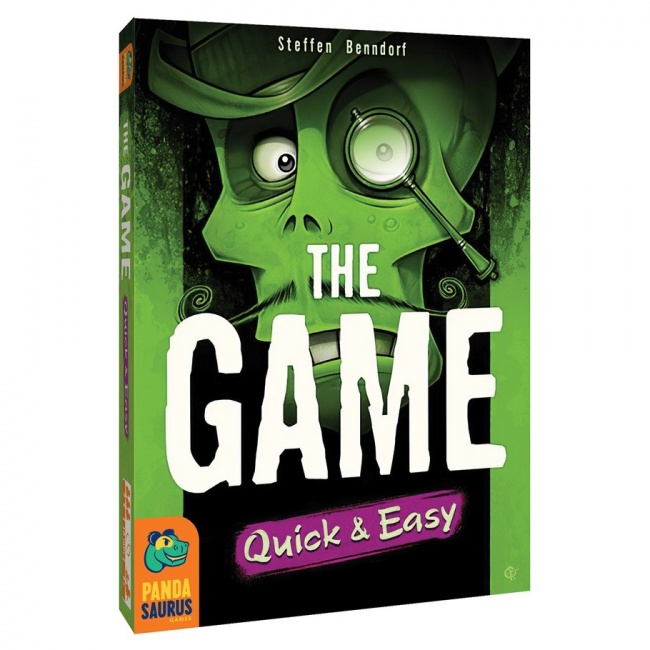 Pandasaurus Games unveiled
The Game: Quick & Easy
, a card game designed by Steffen Benndorf, for release on October 14.
In The Game: Quick & Easy, players try to work as a team to play as many cards as they can in two stacks. On each turn, a player drops one or two cards on the stack and then refills their hand. The cards can be played in sequences of ascending or descending numbers, depending on the stack, as well by color. If players manage to drop all 50 number cards into the stacks, they have beaten the game.
This game box comes with 50 number cards and 2 sequence cards. It is for two to five players, ages 8 and up, plays in 10 minutes, and will retail for $14.95.
Pandasaurus Games also recently announced 'Gods Love Dinosaurs' (see "Pandasaurus Games Will Release 'Gods Love Dinosaurs' In October").