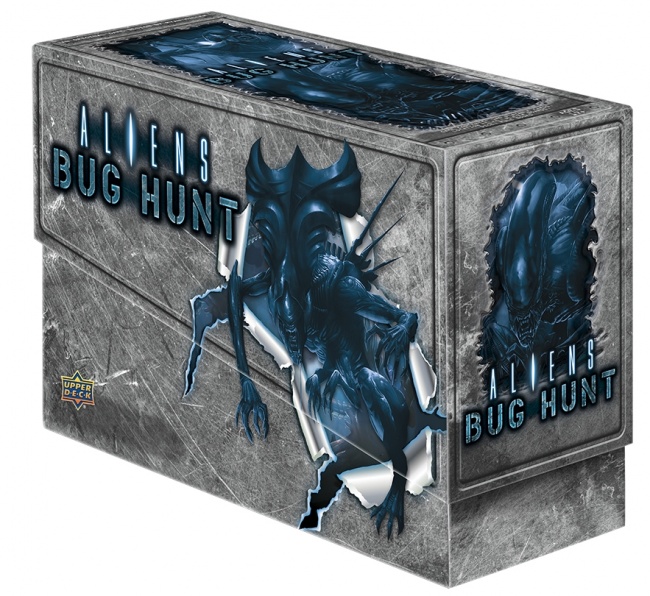 Upper Deck will release
ALIENS: Bug Hunt
, a new card and dice games, in Q4.
In ALIENS: Bug Hunt, players take control of a squad of Colonial Marines who are tasked with taking out a horde of aliens. They can use their favorite characters from the movies, who feature unique abilities, as they battle together through missions against the Xenomorphs. The game utilizes random location tiles that enhance replayability and add an element of surprise to the flavor of the game.
The game box includes 125 cards, 30 custom dice, 4 USCM marine miniatures, 57 tokens, 30 location tiles, 4 player boards, a missions order, 4 player dossier rulebooks, a dossier envelope, and a game board. It will retail for $39.99 upon release.
Upper Deck added an ALIENS expansion to its Legendary Encounters game last year (see "'Legendary Encounters: Alien Covenant' ").