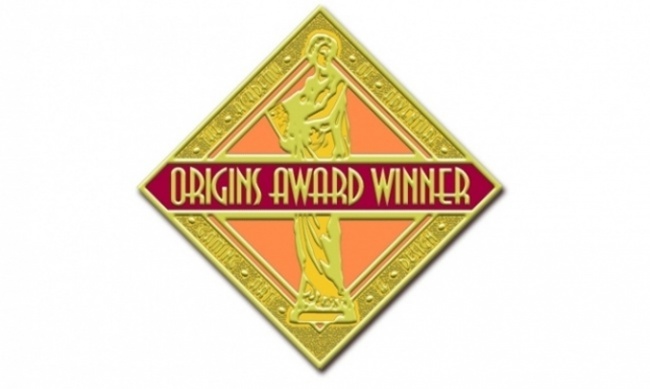 The Academy of Adventure Game Arts & Design announced the winners of the 46th annual Origins Awards. The winners are traditionally announced at a gala ceremony on the Saturday night of Origins Game Fair in Columbus, Ohio, which was cancelled this year due to COVID-19 concerns(see "
GAMA Cancels Origins Game Fair 2020
").
Games were recognized in eleven categories, including Game of the Year. The winners were:
Best Board Game/Game of the Year: Tiny Towns by AEG
Best Card Game: Point Salad by AEG
Best Family Game: The Quacks of Quedlinburg by North Star Game
Digital Adaptation: Tsuro VR by Calliope Games / Thunderbox Entertainment Digital
Best Collectible Game: Marvel HeroClix: Avengers Black Panther and the Illuminati Booster Brick by WizKids
Best Roleplaying Game: Teens in Space by Renegade Game Studios
Best Game Accessory: Citadel Contrast Paint by Games Workshop
Best Miniatures Game: Warcry by Games Workshop
Best Historical Miniatures Game: Bolt Action: Campaign D-Day Operation Overlord by Osprey Games / Warlord Games
Best Historical Game: Pandemic: Fall of Rome by Z-Man Games
The Academy also inducted two designers, a game, and a web site into the Adventure Game Hall of Fame. This year's inductees were:
Reinhold Wittig, Designer
Wolfgang Kramer, Designer
Yahtzee by Milton Bradley/Hasbro
Board Game Geek, NotableProduct
Wolfgang Warsh, game designer, won the Rising Star Award.
The Academy of Adventure Gaming Arts and Design (AAGAD) announced the list of games nominated for 2020 Origins Awards back in March (see " 2020 Origins Awards Nominees Announced ").