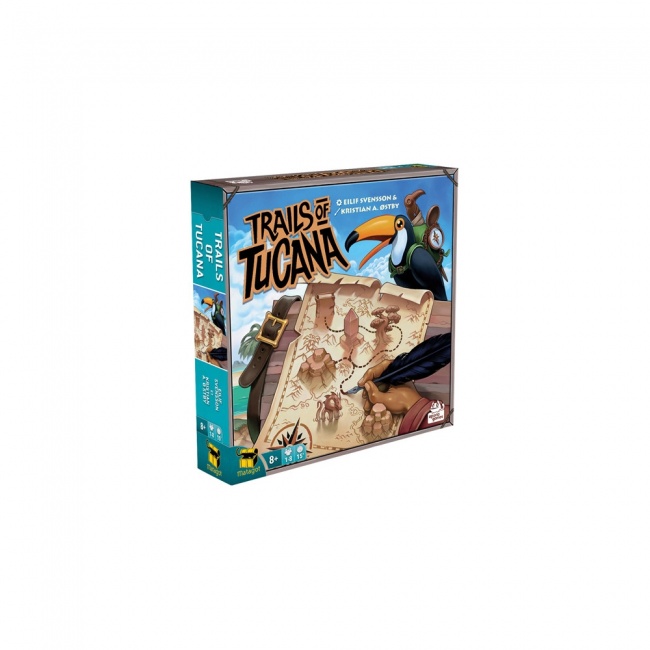 Asmodee USA revealed
Trails of Tucana
, a flip-and-write game by Aporta Games and Matagot, for
release into the U.S. hobby channel on November 11.
Trails of Tucana is a flip-and-write game where players are given a map of the island Tucana, and must draw trails between neighboring terrain. These trails will eventually build into a network of roads, and players score points by connecting sights to harbors as well as connecting matching harbors. The player who scores the most points wins the game.
The game box comes with a scoring pad, 8 pencils, 55 cards, and a rulebook. This game is for one to eight players, ages 8 and up, plays in 15 minutes, and will retail for $21.99.
Asmodee USA will also release Glasgow, a resource management game by Lookout Games, into U.S. trade on November 11 (see "Asmodee USA Brings 'Glasgow' to U.S. Trade").