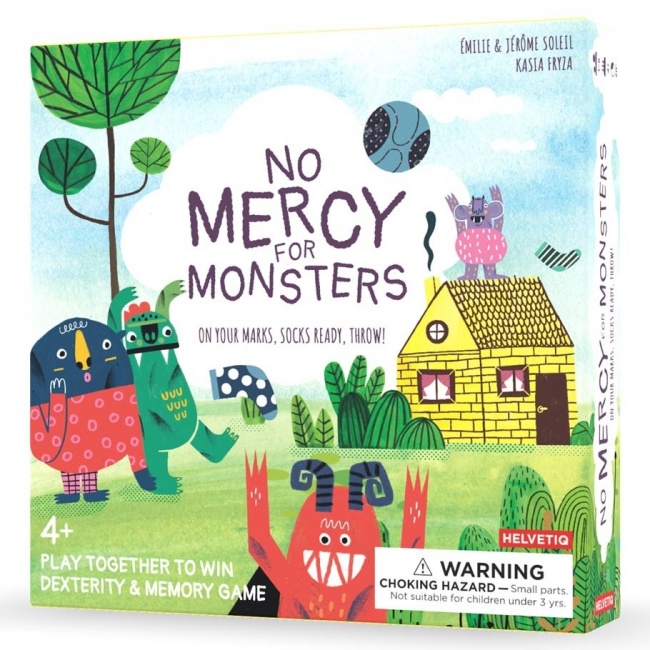 Asmodee USA unveiled
No Mercy For Monsters
, a cooperative family game, to hit U.S. retail on November 6.
In No Mercy For Monsters, players take on the roles of kids who are attempting to prevent a monster invasion of their home while their family is out to dinner. Players can use Home Alone-like tactics to stop the monsters from casting spells and causing chaos like hitting them with socks and dropping buckets of water on their heads. The goal of the game is for the players to knock down all the monsters before their hidden tokens run out.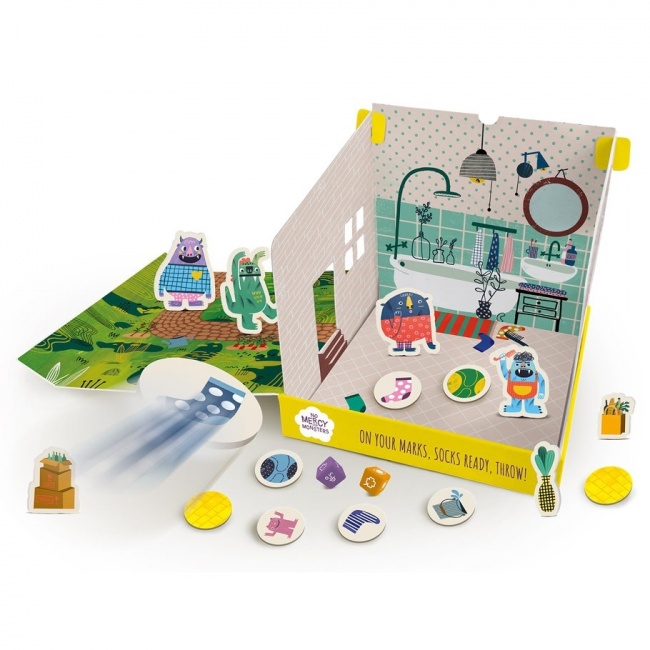 The game box comes with a house with 5 rooms, 10 monsters with plastic stands, 5 "fragile" items on plastic stands, 27 tokens, 2 dice, and a rules set. It supports one to six players, ages 4 and up, plays in 20 minutes, and will retail for $24.99.
Asmodee USA also released Bandida, a card game by Helvetiq, for release into U.S. trade in August (see "A New Prisoner Arrives in 'Bandida'").