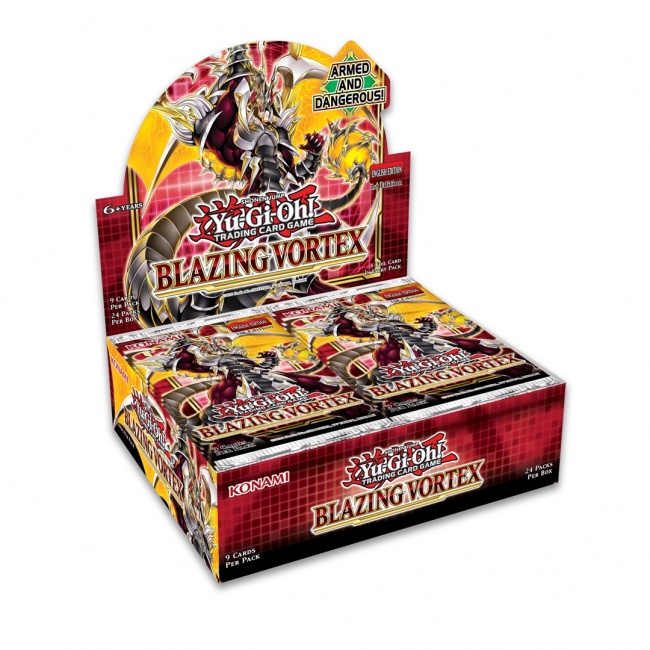 Konami Digital Entertainment unveiled
Blazing Vortex
, a booster set for
Yu-Gi-Oh! TCG
, for release on February 5.
Blazing Vortex adds 100 new cards to the mix, and it features a reimaged version of Chazz Princeton's "Armed Dragon" cards from the Yu-Gi-Oh! GX animated series. Also, Blazing Vortex has 19 World Premiere cards included in the set, some of which change the rules of engagement such as a Continuous Trap Card that forces Duelists to take turns playing their monster effects. The set rarity breakdown is as follows: 50 Commons, 26 Super Rares, 14 Ultra Rares, and 10 Secret Rares.
Booster packs will retail for $3.99 each, and come in a standard display configuration.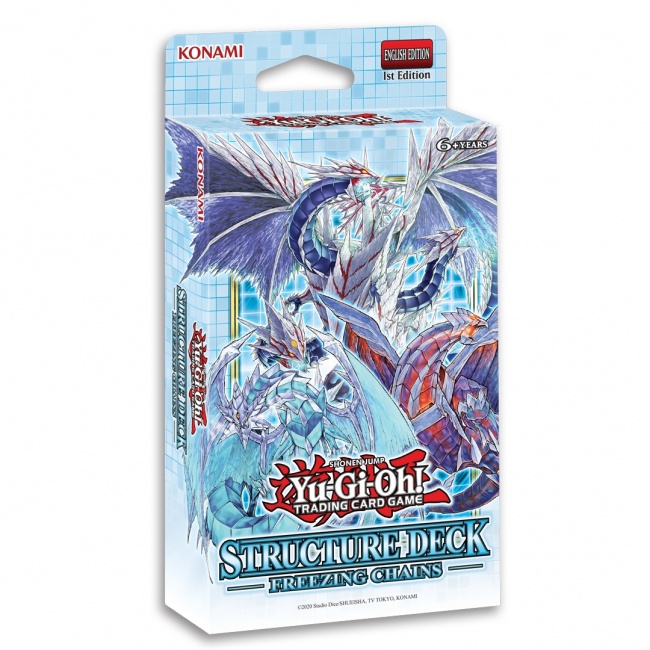 Shortly after the release of
Blazing Vortex
, Konami will also put out a new Structure Deck called
Freezing Chains
. It features "Ice Barrier" monsters including Trishula, Dragon of the Ice Barrier, who returns in a more destructive form. Each
Structure Deck: Freezing Chains
will come with 46 cards and a double-sided deluxe game mat for a MSRP of $9.99.
Konami Digital Entertainment also announced Legendary Duelists: Season 2 for release into trade on January 22, 2021 (see "Konami Announces 'Legendary Duelists: Season 2' For 'Yu-Gi-Oh! TCG'