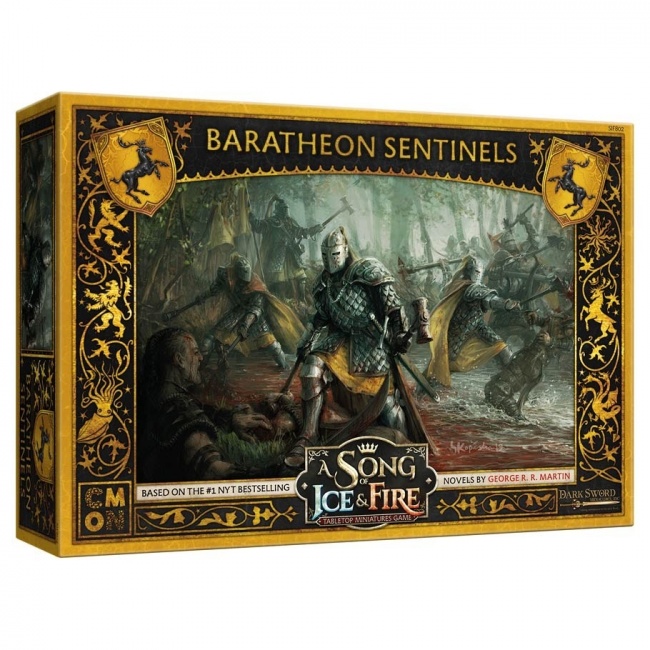 CMON unveiled
Baratheon Sentinels, Stag Knights, and Champions of the Stag
, new miniatures expansion sets for
A Song of Ice & Fire: Tabletop Miniatures Game
, into trade on November 13.
The Baratheon Sentinels Unit Box features a simple and effective melee unit for House Baratheon commanders. The Sentinel's double warhammers are powerful heavy weapons that can sunder enemy armor with ease. This game box comes with 12 miniatures, a Unit card, and a movement tray.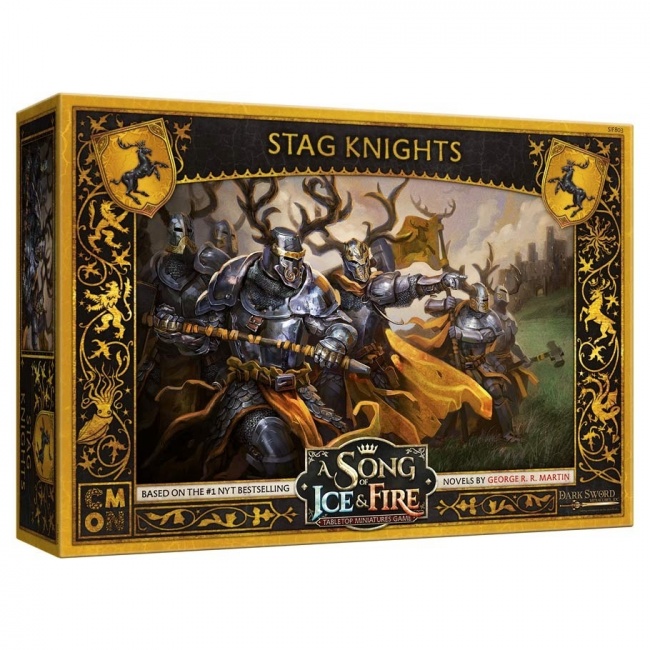 Stag Knights
are House Baratheon's most revered unit made up of nobles. They dawn some of the finest armor in all of Westeros, which let them absorb significant blows from the enemy without much damage. Also, this unit gets more special abilities as they ranks are diminished. The full game box contents for this unit has yet to be revealed.
Champions of the Stag
are a heavy cavalry unit for House Baratheon that features a strong Defensive Save and Morale stats. They offer a formidable offensive unit that gains the Champion's Wrath ability which gives them a Critical Blow and forces the enemy to become Weakened if they roll any 1s on their Defensive Saves.The full game box contents for this unit has yet to be revealed.
All three of these units will retail for $34.99 upon release.
CMON will also release Mother of Dragons, a new miniatures expansion set for A Song of Ice & Fire: Tabletop Miniatures Game, into trade on November 27 (see "CMON Will Release 'Mother of Dragons' Miniatures Set Into Trade").
Click on Gallery below for full-size images!