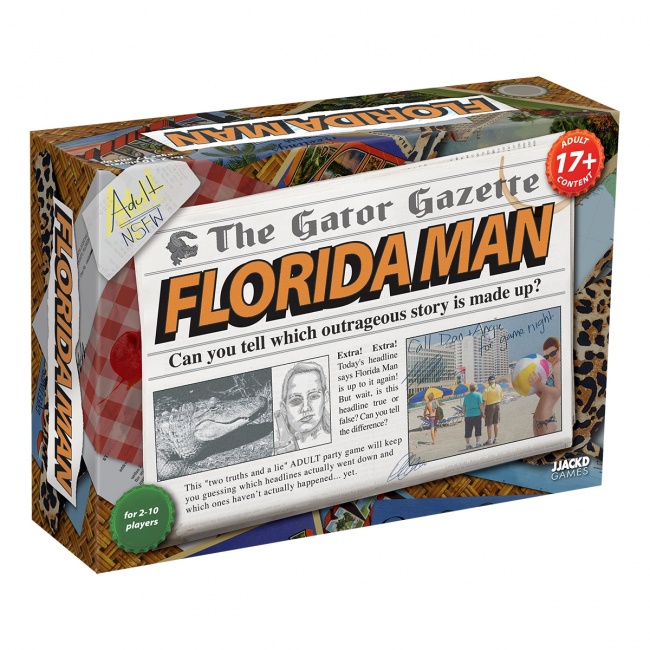 Ultra PRO unveiled
Florida Man
, a true or false guessing game by JJACKD Games, for release in November.
Florida Man is making headlines again, and it's up to players to figure out which ones are true and which are false. In this game, players take turns guessing which incidents are too outrageous to have happened in real life off of 200 different headline cards. The game box includes 200 cards, 20 Votin' Gator tokens, 10 Florida T-shirt figures, 10 standees, a game board, and a rules sheet.
This game is for two to ten players, ages 17 and up, and plays in 15 minutes. It will carry a MSRP of $20.00.
Florida man memes have stirred creative juices in other media as well. A separate and different Florida Man IP exists in the comic space, where a Florida Man graphic novel, written by the inestimable Mike Baron with art by Todd Mulrooney and coloring by Ichsan Ansori, has raised over $30,000 on Indiegogo (and has a retailer level).