The virtual version of New York Comic Con, the New York Comic Con Metaverse, took place last weekend, and the manga news includes nine new manga licenses for Yen Press and one for Vertical Comics.

Here are the Yen Press announcements: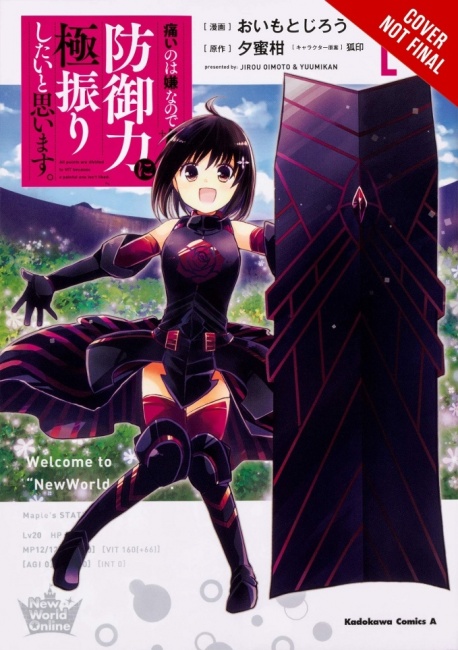 Bofuri: I Don't Want to Get Hurt, So I'll Max Out My Defense
: Yen Press has licensed both the light novel and the manga versions of this story about girl whose strategy in a virtual reality multiplayer game,
New World Online
, is to maximize her defenses and forget everything else. With strong defense but no skills or strength, she creates a chaotic situation that throws the virtual world out of balance. This RPG-influenced series has also been adapted into an anime.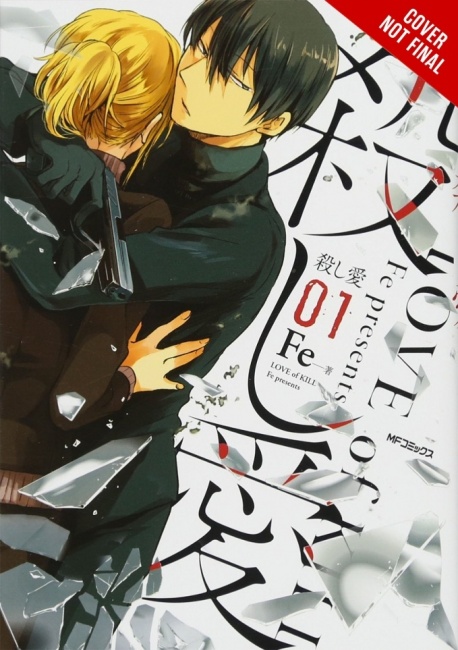 Love of Kill
: Love may hurt, but in this manga it can kill, when a professional assassin falls in love with her target who is also a hitman. Their dilemma is that for either of them, embracing their romance could be deadly. The first volume is scheduled for March 2021 with an MSRP of $13.00.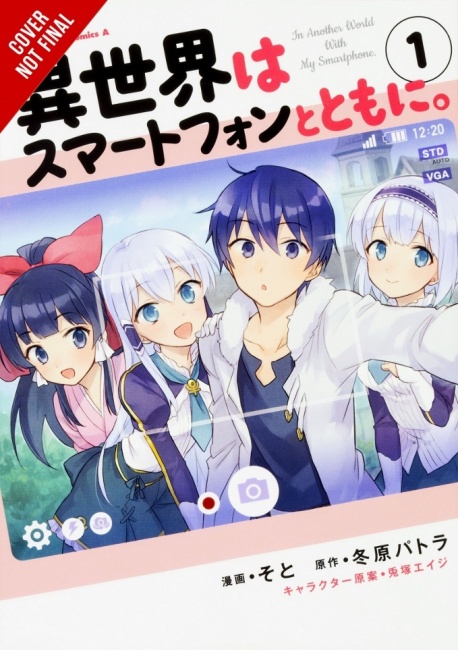 In Another World with My Smartphone
: Like every isekai story, this one starts out with someone dying and being reincarnated in a fantasy world. In this case, though, the death was a mistake on God's part, and to make up for it, he reincarnates the victim into a medieval fantasy world but lets him bring his smartphone with him. The manga is adapted from a 21-volume light novel series, which is published in English by J-Novel Club, and Crunchyroll has the license for the anime.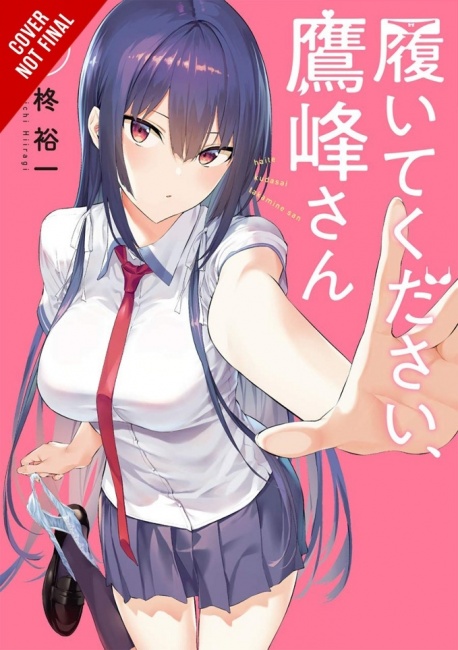 Please Put Them On, Takamine-san
: A high-schooler sees the student council president's breasts, so by the peculiar logic of manga, from that time on he must help her change her panties throughout the day. The twist to this sexy sci-fi story is that changing her underwear gives her the power to bend time. The first volume is scheduled for March 2021 with an MSRP of $13.00.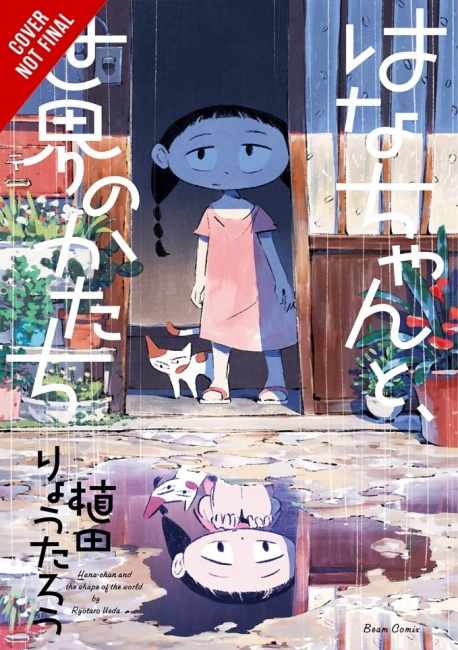 Hana-chan and the Shape of the World
: This slice-of-life manga about a young girl who lives in the country and observes the world around her should appeal to fans of
Yotsuba&!
and similar series. Complete in one volume, this manga will be published in March 2021 with an MSRP of $15.00.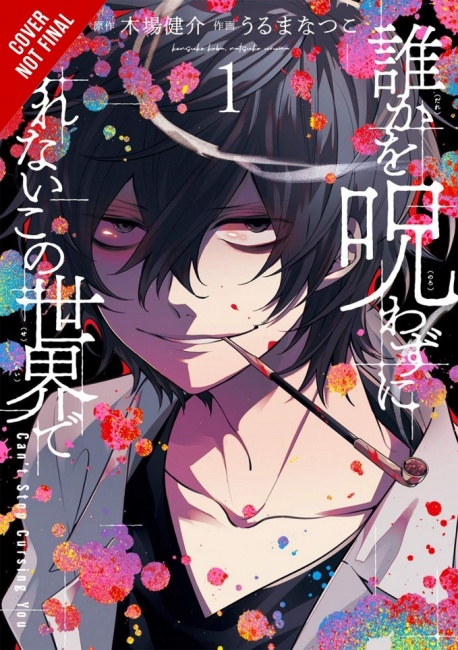 Can't Stop Cursing You
: Humans who have made a deal with the devil have the power to kill people by placing a curse on them. This supernatural psychological thriller focuses on the Curse Detective, who uses the traces left behind to determine who cursed them, and on his cat-and-mouse game with the murderers who have become his mortal enemies. The series will launch in March 2021 and the first volume will have an MSRP of $13.00.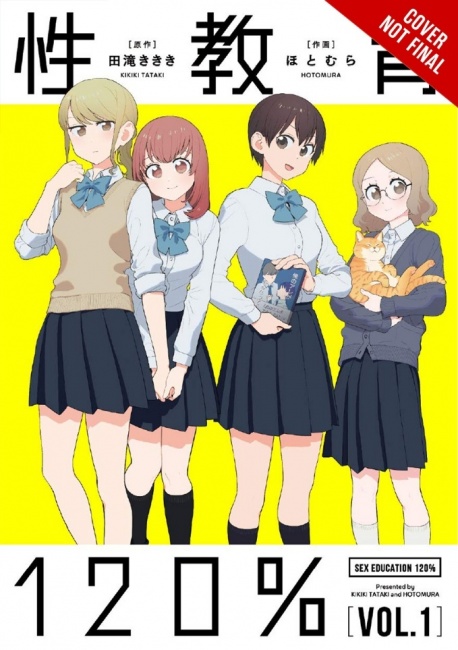 Sex Education 120%
: A female gym teacher sets out to teach her students about sex, but her students have a lot to learn in this series that mixes high school comedy with factual information about sex and sexuality. The first volume is set for a March 2021 release with an MSRP of $13.00.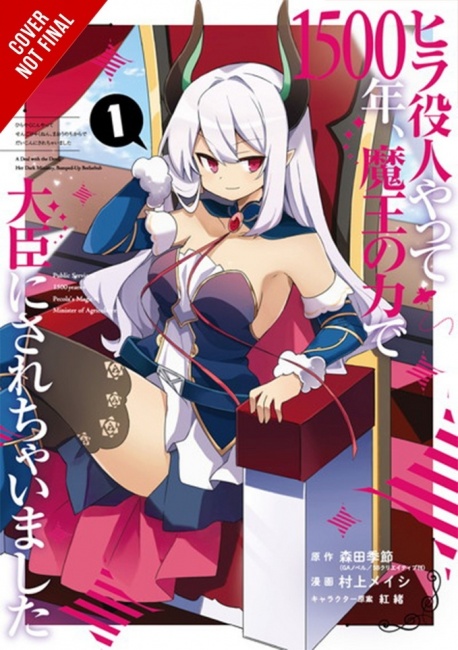 I Was a Bottom-Tier Bureaucrat for 1,500 Years, and the Demon King Made Me a Minister
: Yen has licensed both the manga and light novel versions of this story, which focuses on Beelzebub, a character from another Yen-licensed property,
I've Been Killing Slimes for 300 Years and Maxed Out My Level
. An anime is in the works for the latter series, so this is a franchise that is popular enough to support spinoffs and stories in multiple media.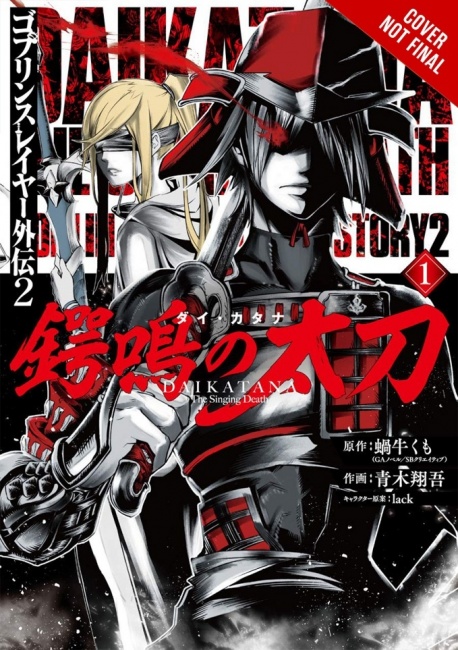 Goblin Slayer Side Story II: Dai Katana
: A spinoff of the popular (and violent)
Goblin Slayer
series, this manga fills out the backstory of the Sword Maiden. It is adapted from the light novel series of the same name, which Yen will begin publishing in December 2020.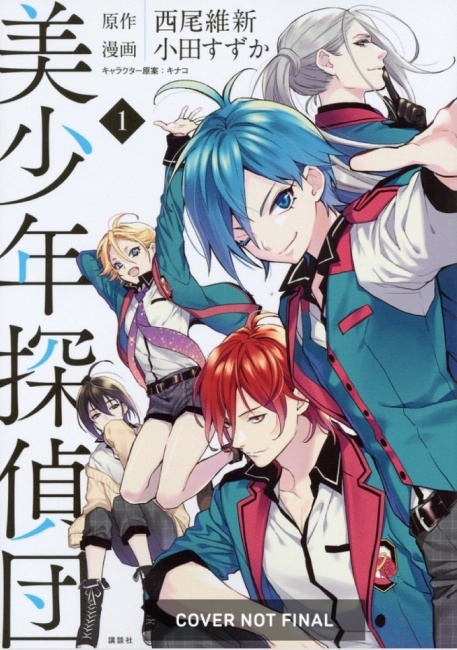 Vertical Comics announced that it has licensed the
Pretty Boy Detective Club
manga, based on the light novel series by NisiOisiN, which Vertical also publishes. Interestingly this high school mystery series was originally serialized in a shojo (teen girls) magazine and moved over to a shonen (teen boys) periodical when the original magazine ceased publication. The manga, which will launch in summer 2021, is complete in five volumes, and an anime adaptation of the light novels is scheduled for 2021 release.
Click Gallery below for full-size cover images!