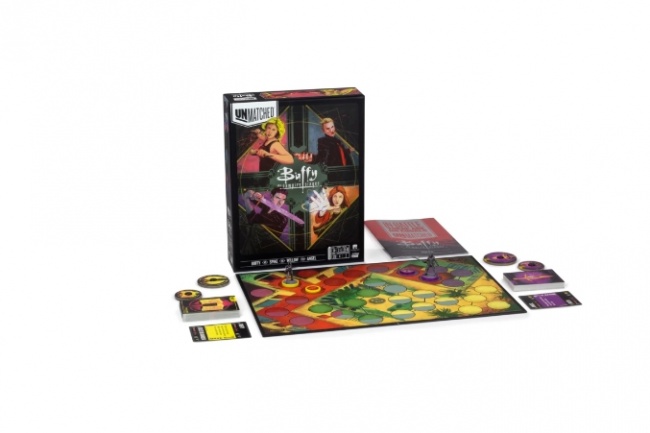 Mondo Games revealed
Unmatched: Buffy the Vampire Slayer
, a miniatures dueling game, for release in October.
Unmatched: Buffy the Vampire Slayer adds four Buffy-themed heroes to duels: Buffy, Xander, Spike, and Angel. Players can mix-and-match these new miniatures with any of the previously released Unmatched sets. The game box comes with 125 Action cards, 4 Character cards, 8 health dials, 4 miniatures, 4 Sidekick tokens, 3 Shadow tokens, and a double-sided board.
This game will retail for $50.00.
Mondo Games also unveiled Disney Shadowed Kingdom for retail release in October (see "Mondo Games Unveils 'Disney Shadowed Kingdom'").
Click on Gallery below for full-size images!