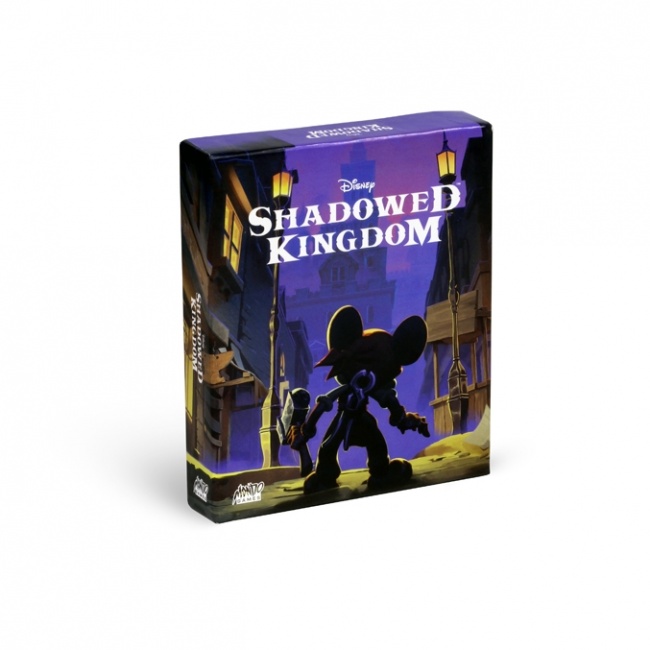 Mondo Games unveiled
Disney Shadowed Kingdom
, a cooperative game by Imp House Games, for full retail release in October after being available online and in Target stores prior to that.
In Disney Shadowed Kingdom, players assume the roles of explorers in search of Magic to restore their kingdom to glory. Players must communicate in-game without speaking or signaling because the Shadow is everywhere and waiting to foil their plans. The catch: Shadow is everywhere, preventing players from hearing and seeing one another. The goal of the game is to discover Magic remnants and dispel Shadow from the Kingdom by utilizing memory and deduction to communicate.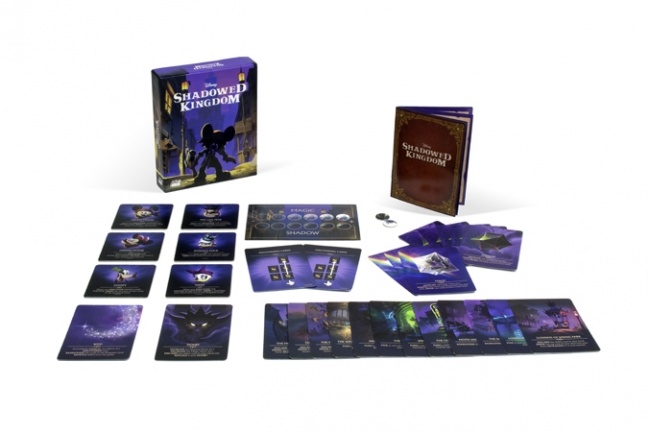 This game is for two players, ages 8 and up, and plays in 15 to 20 minutes. It will retail for $20.00.
Mondo Games also released Stoner Parking Lot over the summer (see "'Stoner Parking Lot'").