Artists, Writers & Artisans is launching two comic series for younger readers in December, with graphic novel collections to follow.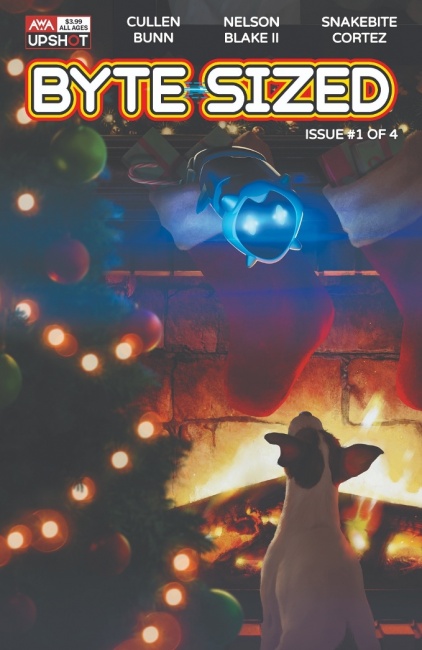 Byte-Sized
, suitable for middle-grade readers and older, is written by Cullen Bunn, with art by Nelson Blake and colors by Snakebite Cortez. The launch of the first issue is timed for Christmas, as it takes place on Christmas Eve. "It's all about robots that are created in a military lab, that escape from the lab and crash land in the stockings in a suburban home on Christmas Eve," AWA Chief Creative Officer Axel Alonso told us. "They escape, and they're hiding in this suburban house. They're quickly discovered by the house dog, who sniffs them out, and later on the children. Then the kids and the robots team up for a very special mission."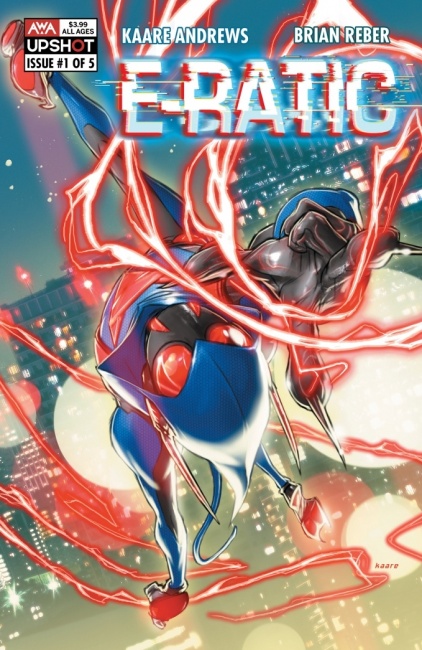 E-Ratic
is written and drawn by Kaare Andrews, with colors by Brian Reber. It stars a 15-year-old boy who is suddenly granted incredible powers that he can only use for ten minutes at a time.
We asked Alonso why AWA was launching comics for younger readers now (it launched its flagship line, with titles for teens and adults, in March, see "
Preview: AWA's Four Launch Titles
"). "It just makes sense to create books with a variety of content for a variety of reasons," he explained. "I've always desired to do books that appeal to a younger audience, but also can be appealing to adults as well, the way
The Incredibles
movies do. My son and I enjoy
The Incredibles
equally, even though it skews towards kids. So the goal is to do that."
The graphic novels for the first two titles, both at $9.99, are planned for May 2021. We asked whether the trim size would be traditional comic size or smaller. Alonso said a decision had not been made, but that a smaller trim size would considered.
AWA plans both properties as series, and also plans to release additional titles for younger readers in 2021.
Click Gallery below for full-sized images of both covers.