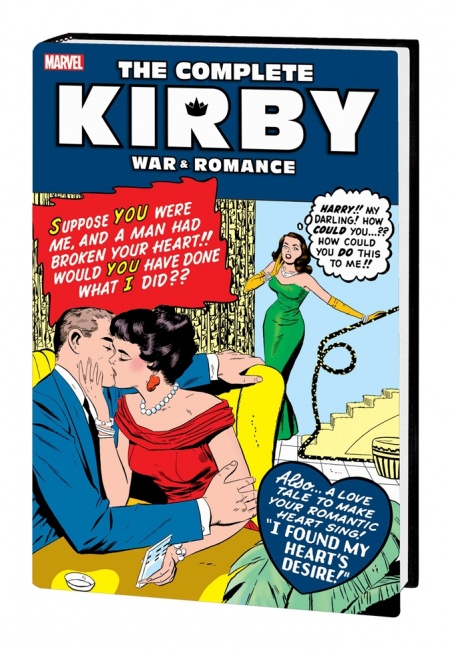 Marvel Comics will release
The Complete Kirby War and Romance HC
, a 592-page volume that collects Jack Kirby's war and love stories, in May 5, 2021.
This volume is a tribute to Jack Kirby's ability to depict tales about both the battlefield and the heart. As a combat veteran, Kirby brought a level of realism to many of his war stories, and his romance titles also prove that love can be war. This volume collects material from Battle #64-70; Battleground #14; Sgt. Fury #1-8; #10-20 and #25; Love Romances #83-85, #87-88, and #96-106; My Own Romance #71-76 and Teen-Age Romance #84-86.These stories were written by Stan Lee with art by Jack Kirby.
The Complete Kirby War and Romance HC will also feature two different covers, one depicting a war cover and the other depicting a romantic cover (DM only). This book will retail for $125.00.
Marvel Comics will also relaunch the classic Jack Kirby series The Eternals in November (see "Marvel Taps Kieron Gillen and Esad Ribic to Reboot 'Eternals'").
Click on the Gallery below for full-size images!