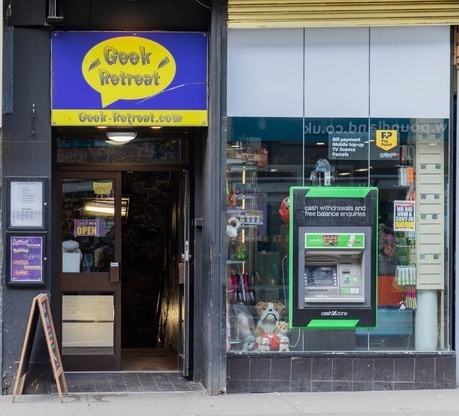 A fast-growing UK chain of comic and game stores plans rapid expansion, opening 100 new stores over the next two years, according to
Toy News
. Geek Retreat opened its first store in Glasgow, Scotland in 2013, and currently operates 14 stores. The stores sell tabletop games, comics, graphic novels, and merch, and include gaming cafes and event hubs.
Geek Retreat is a franchise operation, meaning that local store owners license the brand, systems, and business model of the franchisor.
The largest comic chains in the UK have been the two unrelated Forbidden Planet chains. Forbidden Planet operates nine stores, and Forbidden Planet International operates 15.