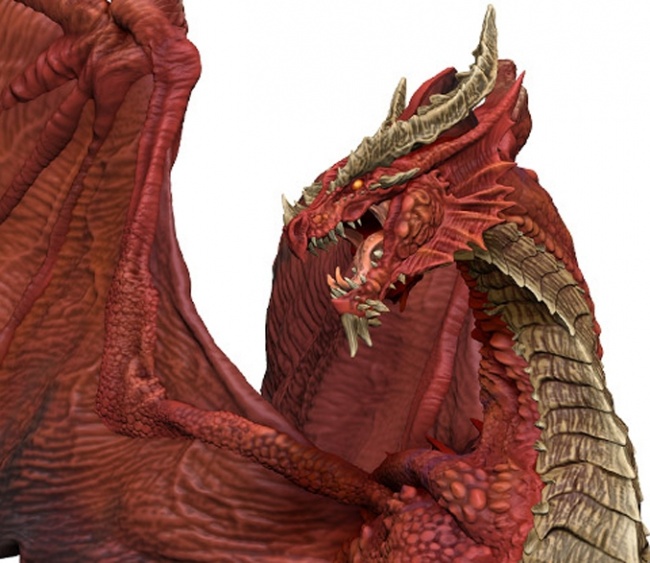 WizKids announced
D&D Icons of the Realms: Adult Red Dragon Premium Figure
, the next release in the chromatic dragon figure series, which will hit stores in February 2021.
The most recognized and treasured of all dragons from Dungeons and Dragons RPG is the red dragon. WizKids rendition of this iconic monster class in adult form is nothing short of a majestic sculpt. It comes fully-painted, and ready to guard its treasure hoard in some volcano lair. The figure stands 7.9 inches tall by 6.9 inches long, and is attached to its base on a translucent mount.
D&D Icons of the Realms: Adult Red Dragon Premium Figure will retail for $69.99.
WizKids also unveiled D&D Icons of the Realms Miniatures: Icewind Dale: Rime of the Frostmaiden - Arveiaturace Premium Set, a dragon miniature for use with Dungeons & Dragons RPG, to release in January 2021 (see "WizKids Unveils Their Largest 'D&D' Dragon Miniature to Date! ").
Click on Gallery below for full-size image!