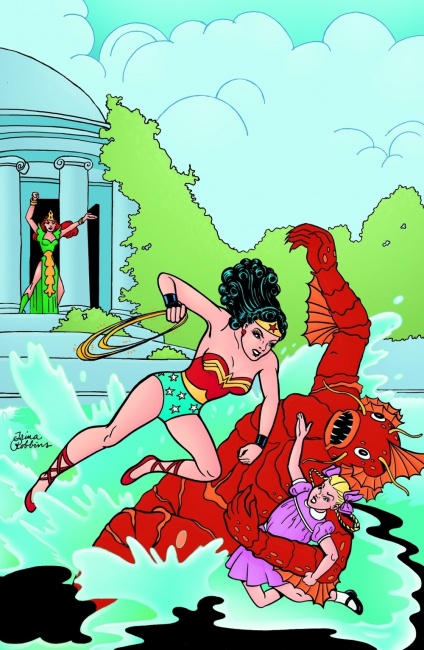 Legendary artist Trina Robbins reported, via her Facebook page, that five pieces of her original comic book art were stolen by package thieves.
In May, Robbins lent out five pieces of her artwork for an exhibit at Sacramento State, an exhibit that was eventually cancelled due to the COVID-19 pandemic. The woman borrowing the artwork for the college was allowed hold onto the pieces a little longer than usual because she was dealing with the death of her daughter. May came and went, prompting Robbins to call and demand the artwork back. That's when she found out that the pages had already been sent back in May via FedEx, and someone had signed as "RTRINA" for them!
Robbins says she has never signed her name like that, and now, $5,000 worth of her last surviving work from the 1970s has been stolen. She is urging fans to keep their eyes peeled for any leads that would lead to the return of these pieces.
[Note: art pictured, from Wonder Woman: Forgotten Legends, was not among the pieces stolen.]
Trina Robbins recently worked on the biography of comics pioneer Gladys Parker (see "Trina Robbins to Pen Bio of 'Mopsy' Creator Gladys Parker").