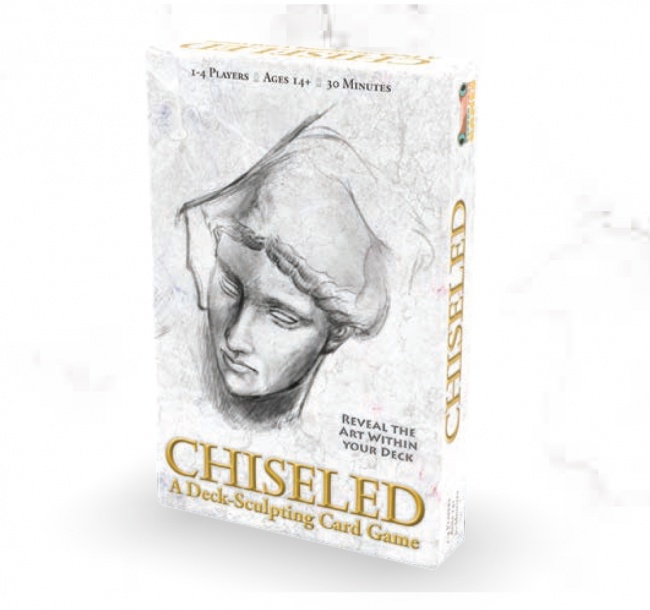 Grand Gamers Guild has partnered with Boston design studio Copper Frog Games to bring
Chiseled
to the trade, releasing on November 18th.
In Chiseled, players are sculptors sharing a studio as they try to carve blocks of marble into beautiful statues before a trio of critics arrive to rate their work. Effectively working like a deck-builder game but in reverse, each player begins with their own full deck of cards and use "tools" to remove cards and create the figure of their statue. Since the tools are shared by all players, using a tool also denies the other players the opportunity to use it. When the critics arrive, players score points based on how well their final deck compares to each critic's personal tastes.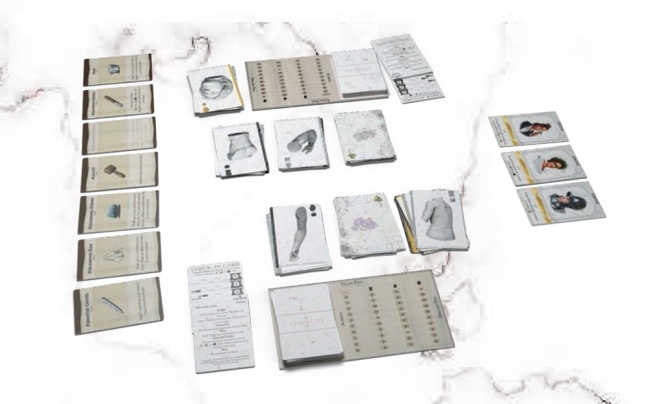 The game comes with 230 bridge-sized cards including 8 critics and 13 tools, only some of which are used each game to improve replayability. 4 player mats and a plastic tray round out the components.
Chiseled
is intended for 1 to 4 players, ages 14 and up, and plays in about half an hour. MSRP is $29.99.
Copper Frog funded the production of Chiseled through a Kickstarter campaign in March that attracted $11,804 (with a $9600 goal) from 296 backers (an average of $39.88 per backer).
Earlier this year, Grand Gamers Guild released the environmentally-themed Endangered (see "Combat Extinction in 'Endangered'").