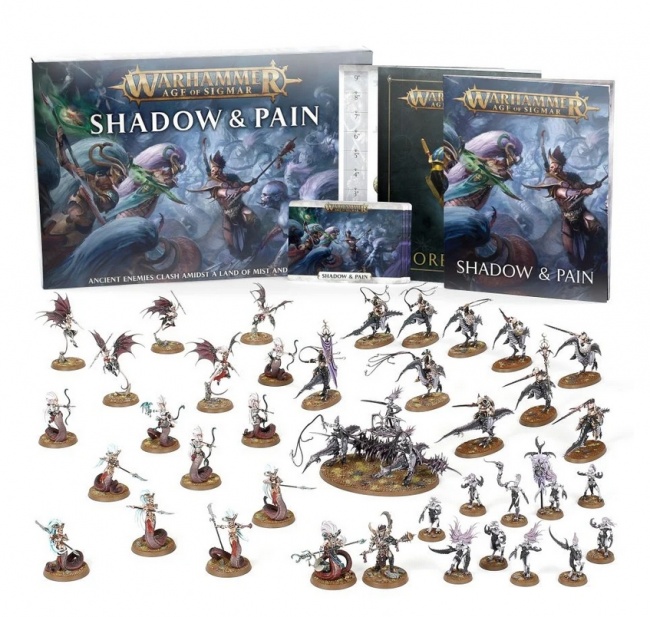 Games Workshop will release
Shadow & Pain
, a new miniatures set for
Warhammer: Age of Sigmar
, on November 14.
In Shadow & Pain, the forces of Slaanesh and the Daughters of Khaine square off in an epic battle to free the Dark Prince Slaanesh from Uhl-Gysh. This set offers new lore, rules, and models, and is a great fit for players who collect the Daughters of Khaine or Hedonites of Slaanesh. The set box comes with a Shadow & Pain booklet, tokens, Warscroll cards, and 663 components plus bases, which is enough to construct 38 different miniatures.
Shadow & Pain miniatures set will retail for $170.00.
Games Workshop also released Battletome: Sons of Behemat as well as four Gargant miniature kits on October 17 (see "Gargants Thunder Their Way Across on the 'Warhammer: Age of Sigmar' Landscape").
Click on Gallery below for full-size images!