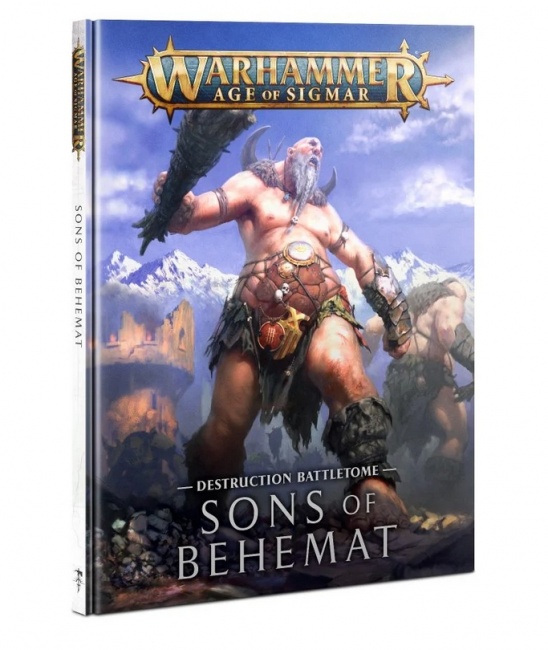 Games Workshop announced
Battletome: Sons of Behemat
as well as four Gargant miniature kits, for use with
Warhammer: Age of Sigmar
, that will hit stores on October 17.
Gargants have arrived to rip down castle walls and reshape the Age of Sigmar landscape in the wake of their giant footsteps. Battletome: Sons of Behemat contains the history of Gargants in the Mortal Realms, from their origins to their becoming mercenaries for the Grand Alliances. It also includes rules for playing Mega-Gargant Mercenaries as well as all their abilities and profiles. This book comes as a 80-page hardcover that will retail for $40.00.
Games Workshop also will release multiple single miniature sets for this unit-type. They include the following:
- Kraken-eater Mega-Gargant.
- Warstomper Mega-Gargant.
- Gatebreaker Mega-Gargant.
Each kit will contain 129 plastic components and a 130 mm base, and will retail for $195.00. There will also be one two-miniature set called Mancrusher Gargants, which will retail for $125.00.
Games Workshop also released the Lumineth Ream-lords Collection and Battletome: Lumineth Realm-lords on September 12 (see "Games Workshop Will Release 'Warhammer: Age of Sigmar' 'Lumineth Ream-Lords Collection' and ' Battletome: Lumineth Realm-lords'").
Click on Gallery below for full-size images!