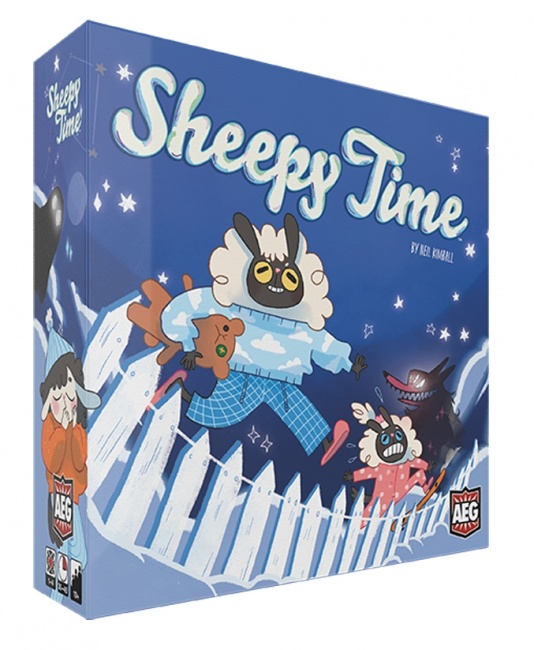 Alderac Entertainment Group unveiled
Sheepy Time
, a press-your-luck board game, for release in Q2 2021.
In Sheepy Time, players move their Dream Sheep around the board to leap a fence after each circuit in an attempt to add more Winks (points) to their score. Each time a player's sheep hops the fence, their human falls asleep easier. Players draw cards on their turns, and can reveal Nightmares which scare the Dream Sheep. Nightmares travel around the board frightening the Dream Sheep when they land on them, and if they land on a Dream Sheep twice, that player loses all their points for the round.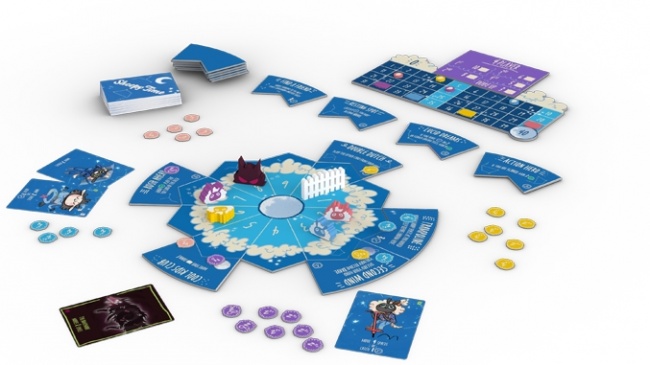 The game box comes with 1 game board, 1 Fence token, 1 scoreboard, 1 First Sheep token, 4 Sheep tokens, 4 Wink tokens, 4 Pillow tokens, 40 Zzz tokens, 1 Nightmare token, 1 Web token, 30 Dream tiles, 50 Sheep cards, 30 Nightmare cards, 3 Nightmare reference cards, 2 Pillow reference tiles, and a rulebook. This game is for one to four players, ages 10 and up, plays in 30 to 45 minutes, and retails for $39.99.
Alderac Entertainment Group recently released Calico, quilt puzzle tile-laying game, in October (see "Cozy Up to 'Calico'").