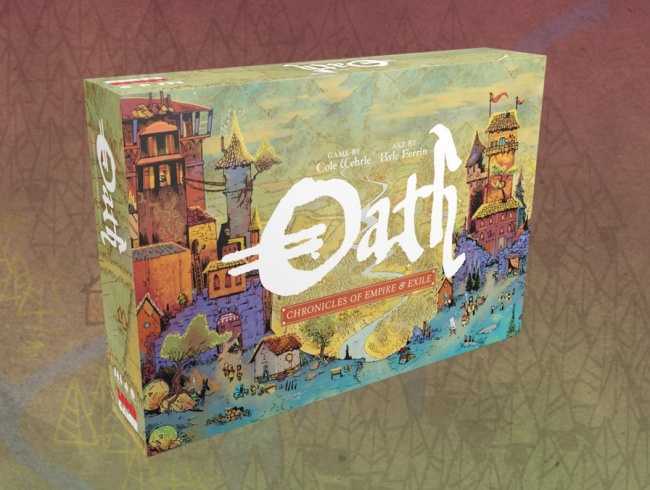 Leder Games will release
Oath: Chronicles of Empire and Exile
, a fantasy political history game, into retail in Q1 2021.
Oath: Chronicles of Empire and Exile is a strategy game where players attempt to shape the history of an ancient land through scheming, maneuvering, and manipulating the power structures that exist. Each change they make to the kingdom's civic balance ripples into future scenarios. The changes can even alter the game's routes to victory, and there are no narratives or predetermined end points. Also, the history of the land shaped in each game of Oath is unique, giving this game increased potential replayability.
This game is for one to six players, ages 10 and up, and plays in 120 minutes. It will retail for $120.00.
Leder Games was tapped by NerdvanaGames to help produce Bunkers & Badasses Science-Fantasy RPG, a roleplaying game sourcebook based on elements of the Borderlands video game series, for release in Q1 2021 (see "'Borderland's' 'Bunkers & Badasses' Becomes A Real Tabletop RPG ").