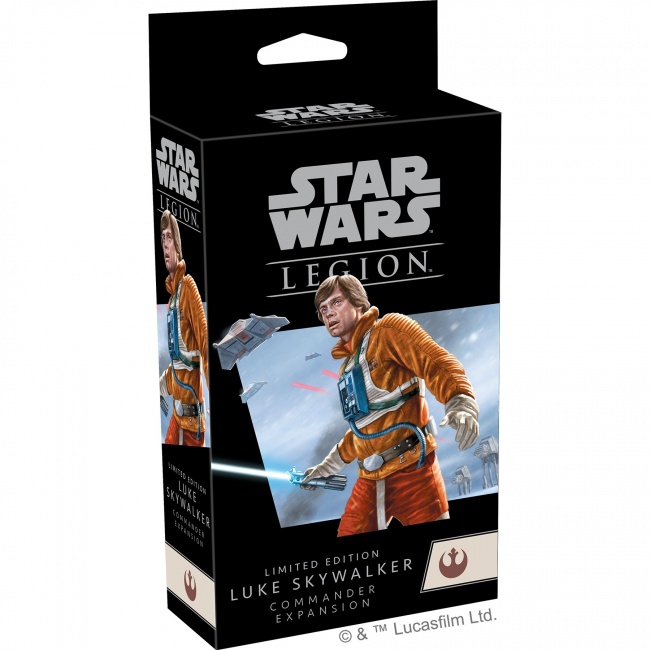 Atomic Mass Games revealed that it is open to making changes to the
Star Wars
miniatures lines, according to an in-house Q&A with Head of Studio Simone Elliot and Head of Product Development Will Shick. Asmodee moved development of the
Star Wars
miniatures lines to AMG from Fantasy Flight Games on November 16 (see "
'Star Wars' Miniatures Games Development Moves From Fantasy Flight Games to Atomic Mass Games!
").
Elliot and Shick answered a few questions regarding AMG taking over development responsibilities of Asmodee's Star Wars miniatures lines. They attributed their being tapped as the new keepers of the Star Wars miniatures galaxy as function of specialization within the Asmodee studio network. When asked whether or not fans should expect changes to the line now that they are in charge, Shick answered as follows:
"One of Atomic Mass' core philosophies is that there is no finish line," said Shick. "We see ourselves on a lifelong journey of learning and improvement. That's a pretentious way of saying yes (laughs)."
He was not specific of the types of changes they would make to lines, but he went on to say:
"I should also point out that any change process will always be measured and highly considerate," Shick continued. "These games have solid fan bases made up of people who have invested their hard-earned money, and more importantly, their time and creativity, into creating armies, squadrons, and fleets that are unique reflections of who they are."
They also addressed the prospect of publishing new Star Wars miniatures games. This time, Elliot chimed with the following:
"While we're hyper-focused on our current games, we're always thinking of new ones, too," said Elliot. "Will and I have talked a lot about how we can create cool new Star Wars miniatures games that will excite fans and immerse them in the stories they love so much."
It looks like fans of the Star Wars miniatures games will see a new day for their games under AMG's charge.