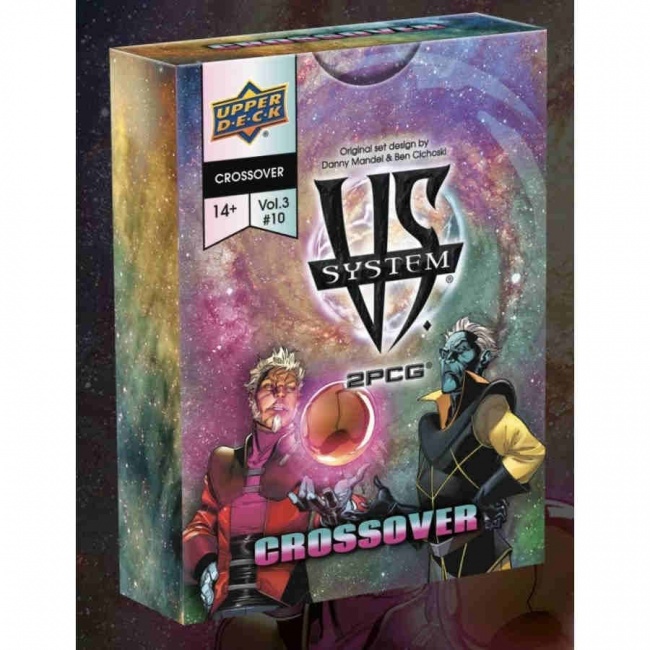 Upper Deck Entertainment revealed
Marvel Vs. System 2PCG: Crossover Vol. 3
, a new expansion, for release on December 16.
The Battleworld has arrived in Marvel Vs. System 2PCG, and The Grandmaster and The Collector are looking to build teams to battle across the Domains. This expansion add three new Main Characters as well as four new Supporting Characters. It also offers new game play modes, like Boss Battles and Story Mode, and lets players enhance their existing decks.
This annual set comes with 55 cards and a rulesheet, and will retail for $14.99.
Upper Deck Entertainment also released Freedom Force, a new expansion for Marvel Vs. System 2PCG, for release on September 16 (see "Expand 'Marvel VS System 2PCG' X-Men and Brotherhood of Mutants Teams With 'Freedom Force'").