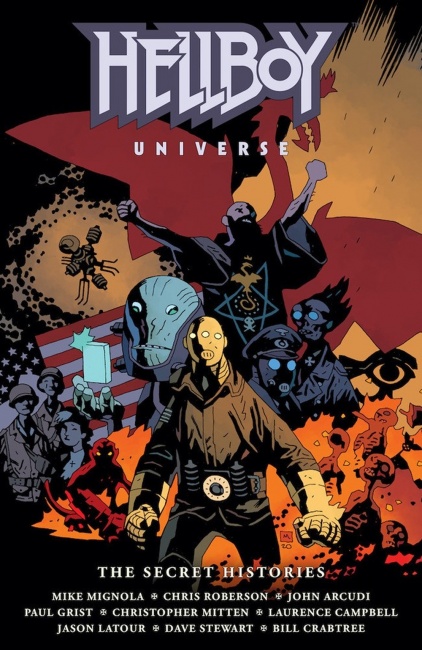 Dark Horse Comics announced
Hellboy Universe: The Secret Histories
, a 420-page volume, for release on June 2, 2021.
The Hellboy universe is an expansive place and holds many tales of mystery and intrigue. This book collect three acclaimed side stories from this universe into a single volume: Rasputin: The Voice of the Dragon, Sledgehammer 44, and The Visitor: How and Why He Stayed.
"We have so many corners of this world that are unexplored in Hellboy's main story," said Katii O'Brien, editor of Hellboy. "In these volumes, we pull at some of those threads. These aren't just origin stories meant to explain a mystery or fill in a hole, these are rich stories on their own that show how varied and colorful this world is."
This book features stories written by John Arcudi, Chris Roberson, Laurence Campbell, Christopher Mitten, Dave Stewart, and others. It also comes with an all-new cover by creator Mike Mignola and colorist Dave Stewart. Hellboy Universe: The Secret Histories will retail for $39.99.
Dark Horse Comics also announced Young Hellboy: The Hidden Land #1, a new four-part mini-series by Mike Mignola and Tom Sniegoski, for release on February 17, 2021 (see "Young Hellboy Returns in a New Mini-Series Written by Mike Mignola and Tom Sniegoski").
Click on Gallery below for full-size images!