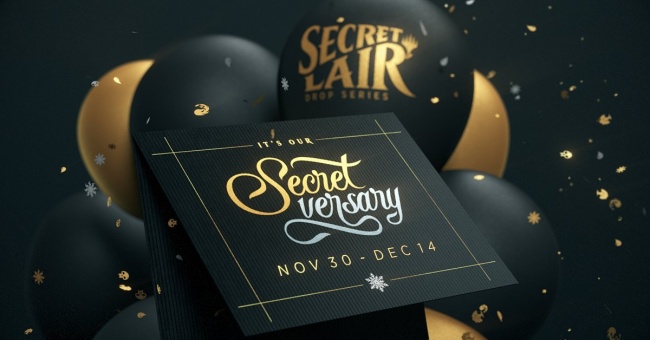 Wizards of the Coast announced the
Secret Lair: Secretversary
Superdrop, drop sets featuring popular
Magic: The Gathering
artists, for direct sale from November 30 to December 14.
It's been about one year since WotC headed down the road of releasing drop sets (see "The Mystery of The 'Secret Lair Drop Series' Revealed"). Now, WotC is planning a Superdrop of Secret Lair sets to mark the one year anniversary of this product line. Details on the Superdrop are scarce, but they will feature cards with work from popular Magic: The Gathering artists. The only set spoiled thus far showcases the work of Seb McKinnon on cards such as Swamp, Sower of Temptation, Damnation, and Enchanted Evening.
Thus far, no official MSRP has been released for this product.
Check out WotC's year end release schedule on our new Magic: The Gathering release calendar (see "'Magic: The Gathering' Release Calendar for 2020/2021").