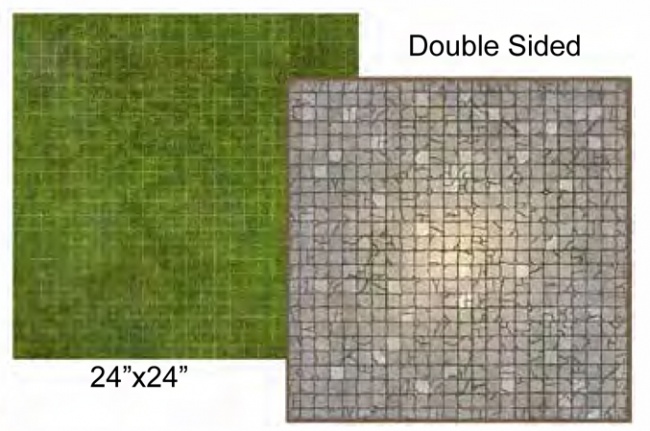 Loke Battle Mats announced
Battle Mat Board Dungeon and Grassland
, two foldable laminated mats for TTRPGs, for release in December.
This new folding battle map is a replacement for the roll-out PVC and paper maps that are more common as accessories in this era of TTRPGs. The double-sided laminated map folds out to create a 24-inch by 24-inch gridded play space that is white-board-marker safe. It features a grassland on one side and dungeon tiles on the other, and is also easily storable yet large enough to accommodate most encounters.
Battle Mat Board Dungeon and Grassland will retail for $22.99.