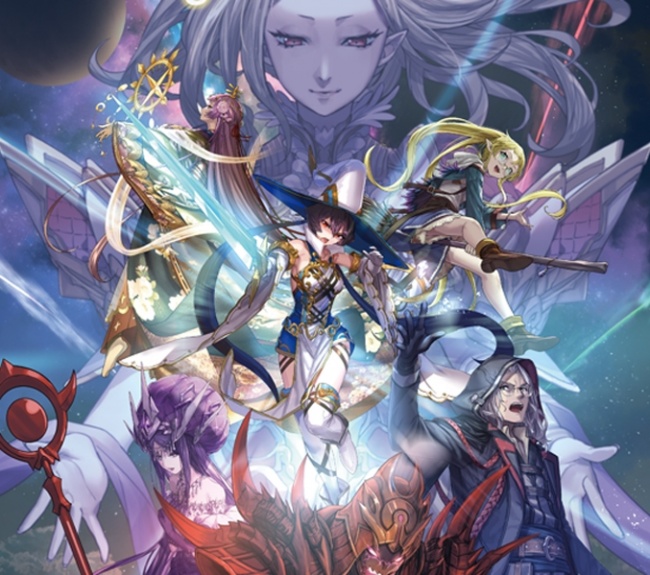 Force of Will, Inc. announced
The Magic Stone War - Zero
, a new set for
Force of Will Trading Card Game
, for release into retail on February 26, 2021.
This set will feature the six sages of the past series appearing as rulers as well as a reappearance of the Cthulhu, who was last seen in Grimm Cluster. The set breaks down to have 46 kinds of Normal cards, 26 kinds of Rare cards, 18 kinds of Super Rare cards, 5 kinds of Marvel Rares, 7 kinds of Ruler/J-Rulers, 5 kinds of Basic Magic Stones, 18 kinds of Life counter cards, 6 kinds of Will coin cards, and 1 kind of Token cards. It will also feature a buy-a-box promo available in the first printing, and each box comes with 36 booster packs.
FoW will also release a prerelease kit on February 19 along with the primary set. This kit will contain 72 packs of the new set, 12 copies of a special PR card, and 2 playmats.
Force of Will, Inc. also released Prologue of Attoractia, a new set for Force of Will Trading Card Game, into trade on August 21 (see "Force of Will Announces New Set to Release Into Trade in August").