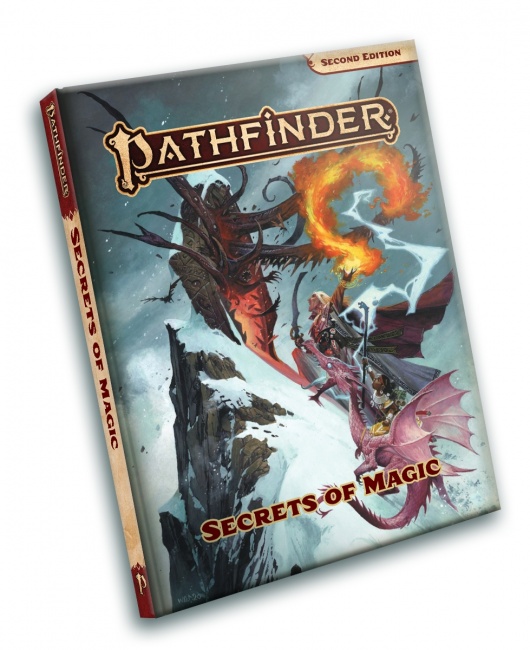 Paizo, Inc. announced
Pathfinder Secrets of Magic
, for
Pathfinder RPG 2E
, which will release in August 2021.
Secrets of Magic is a new hardcover rulebook for the Pathfinder RPG 2E that adds rules for the magus and summoner classes. This 256-page rulebook features hundreds of new spells, magic items, and lore that detail the structure and theories of magic. There is also a section that explains new methods of spellcasting, with elementalism, geomancy, shadow magic, and rune magic.
This full color hardcover book will retail for $49.99, and come in a special and pocket edition as well.
Paizo, Inc. also unveiled Pathfinder Spell Cards: Advanced Player's Guide, Pathfinder Magic Armaments Deck, and Pathfinder Potions and Talismans Deck for release into trade (see "Paizo Inc. Unveils 'Pathfinder 2E' Accessories").