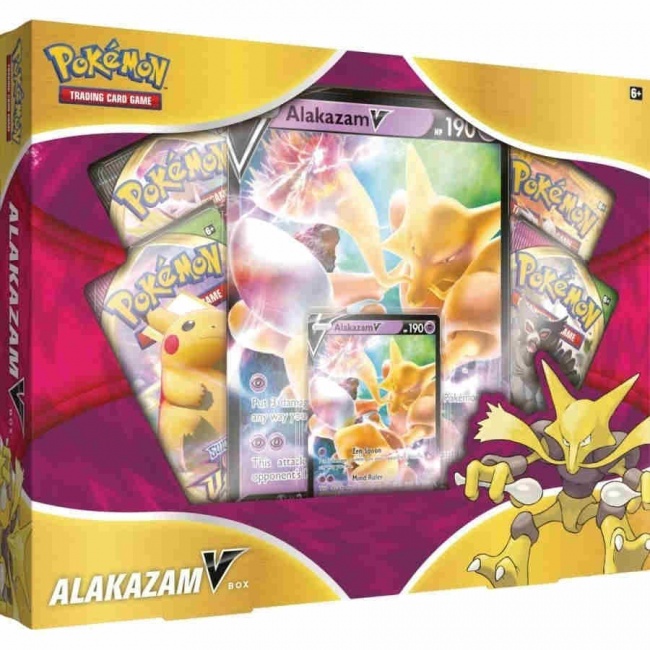 The Pokemon International Company will release
Pokemon TCG: Alakazam V Box
on January 8, 2021.
Alakazam V battles opponents with its psychic powers and a pair of shining spoons. This Psi Pokemon features high intelligence and memory skills, and this new boxed set comes with a foil promo and oversized card showcasing Alakazam V. The Pokémon TCG: Alakazam V Box also includes 4 Pokemon TCG booster packs and a code card for the Pokemon Trading Card Game Online.
This boxed set will retail for $19.99.
The Pokemon Company International also announced two new V Battle Decks, for Pokemon TCG, that will release on February 5 (see "Two New 'V Battle Decks' Announced for 'Pokemon TCG'").