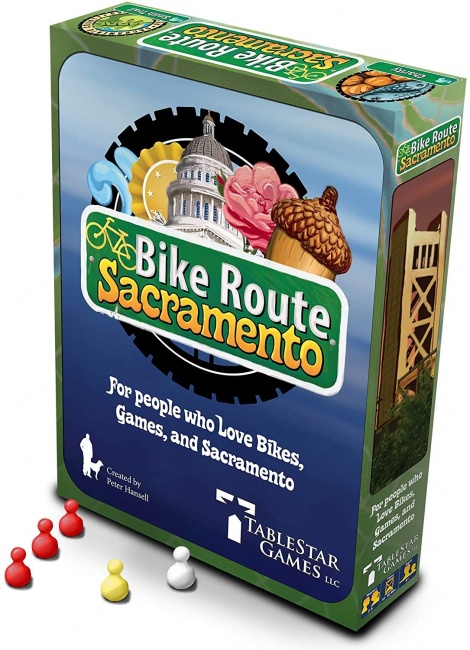 TableStar Games is back in the board game business as of Q4 2020.
It's been about a decade since TableStar Games took a detour into video games and exited the tabletop scene, after a couple of Wealth of Nations expansions (see "'War Clouds Expansion'") . They had originally announced their return to board games by arriving at GAMA Expo 2020, but then the COVID-19 pandemic ultimately delayed their triumphant re-opening. Now, in Q4, they are back in business and ready to release more games.
"We are excited to be back in the tabletop arena making games for face to face play," says owner Peter Hansell. "While most video games disappear board games stick around forever. We see that while our older titles are out of print they are still selling briskly online, and people continue to play them and post reviews."
Their return title, as well as their twentieth title, was Bike Route Sacramento. This game is a light route building game for two to four players that can be picked up and played after a few minutes of learning the rules. TableStar also has a decent-sized catalog of games that haven't seen a reprint in quite a while like Martinis & Men and the HeroCard line (see "New 'HeroCard' Games"). These games are still prevalent on the tabletop, and updated versions may be an option going forward.