Abrams has rolled out the Spring 2021 title lineup for its Abrams Comicarts and Megascope imprints. Megascope is a new imprint featuring nonfiction and speculative fiction graphic novels by and about people of color (see "Abrams Comicarts Adds New Graphic Novel Imprint"). It will launch in January 2021 with Nnedi Okorafor's After the Rain.

The newly announced titles include: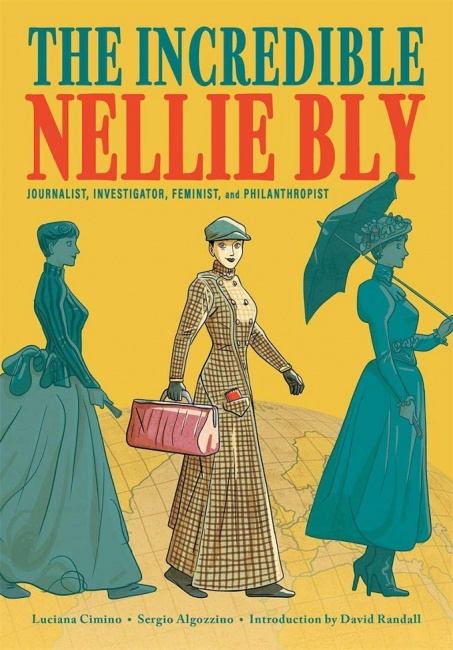 The Incredible Nellie Bly: Journalist, Investigator, Feminist, and Philanthropist,
by writer Luciana Cimino and artist Sergio Algozzino, a biography of the pioneering 19th-century newspaper reporter whose flair for self-promotion made her famous in her time (and beyond). In the graphic novel, Bly tells her story to a student journalist, from the tart letter to an editor that led to her first newspaper job to stunts such as traveling around the world in 72 days and getting herself admitted to a mental hospital so she could report on conditions from the inside. The 144-page hardcover book will be released on March 2 with an MSRP of $24.99.
Flash Forward: An Illustrated Guide to Possible (and Not So Possible) Tomorrows,
by Rose Eveleth and a first-rate roster of comics creators, is an anthology of comics that imagine a future world, each followed by Eveleth's discussion of what could happen and what probably won't. The creators involved include Box Brown, Sophie Goldstein, Matt Lubchansky, Ben Passmore, and Zack Weinersmith. Eveleth is the producer and writer of the podcast
Flash Forward
. The 272-page hardcover graphic novel will be published on March 30 with an MSRP of $24.99.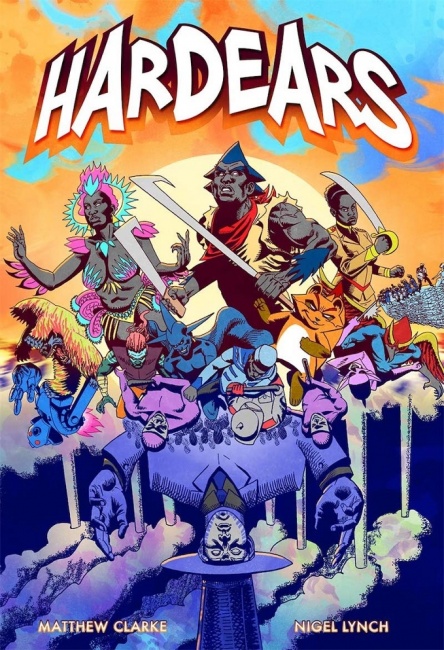 Hardears,
by Matthew Clarke and Nigel Lynch, draws on Afro-Caribbean folklore for a fantasy-adventure story set on a magical alternate Barbados. After the island is devastated by a vicious storm, a corporation offers to rebuild it, but its head is a literal parasite who is feeding off the populace, and the residents who resist him are cast as rebels. This book will be published under the Megascope imprint; the 208-page hardcover will go on sale on April 6 with an MSRP of $24.99.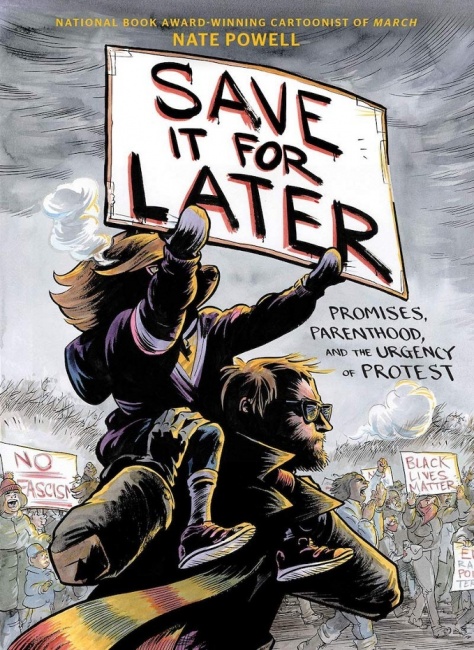 Save It for Later: Promises, Parenthood, and the Urgency of Protest
is a collection of essays in comics form by Nate Powell, who had the unique perspective of witnessing the breakdown of civil discourse and political norms while illustrating the award-winning graphic novel trilogy March. The essays cover Powell's own experiences protesting the Trump administration's policies and his conversations with his children about speaking out in an increasingly polarized society. One of the essays, "About Face," went viral after it was published in Popula Online and inspired him to create the other works in this collection. The 160-page hardcover is scheduled for April 6 and will have an MSRP of $24.99.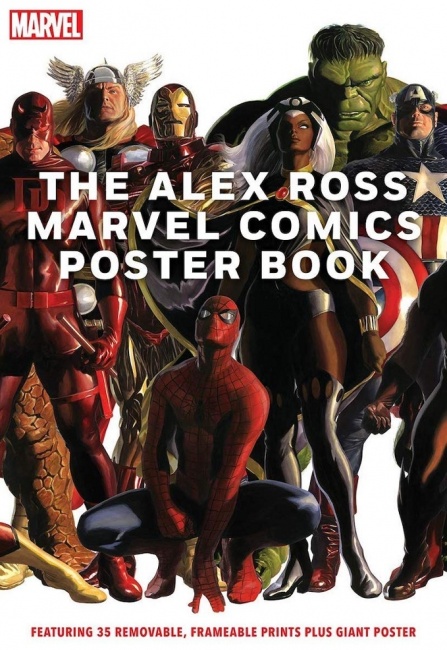 The Alex Ross Marvel Comics Poster Book
collects 35 posters featuring Marvel characters, all removable and suitable for framing, along with Ross's sketches and commentary and a four-page gatefold of the covers combined into a mural that was commissioned for the Marvel offices. The 80-page, 11" x 16" paperback will be released on April 6 with an MSRP of $14.99.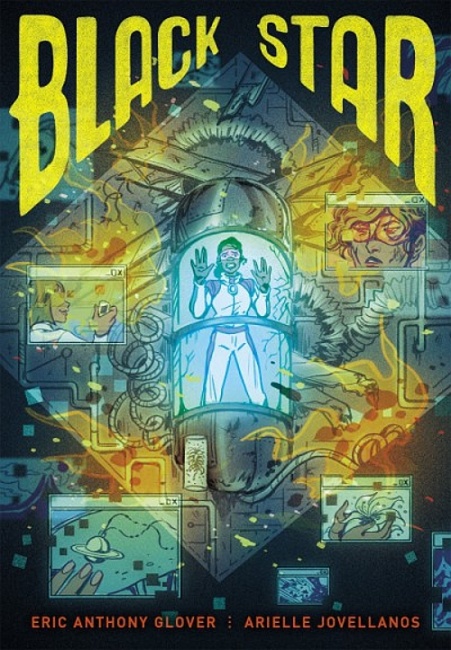 Black Star,
by writer Eric A. Glover and artist Arielle Jovellanos, features a deadly race between two scientists stranded on a distant and dangerous planet. Harper North led a team of scientists on a perilous interstellar journey to obtain samples of a life-saving plant, but her ship is caught in an asteroid storm and the rest of her crew perishes, with the exception of her wilderness expert. Now the two are battling the alien wilderness and each other to get to the reserve shuttle that will take only one of them back home. This is a Megascope title. The 172-page hardcover will be published on May 4 with an MSRP of $24.99.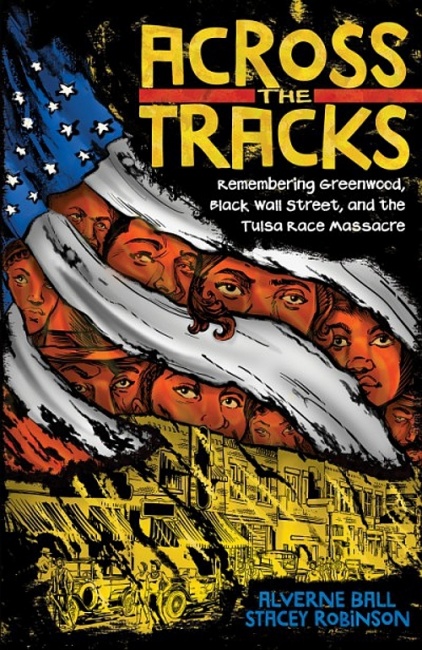 Across the Tracks: Remembering Greenwood, Black Wall Street, and the Tulsa Race Massacre,
by writer Alverne Ball and artist Stacey Robinson, another Megascope title, brings the reader back to the flourishing Black community of the Greenwood neighborhood of Tulsa, Oklahoma. Ball and Robinson show the thriving community and detail the 1921 massacre that threatened to destroy it as well as the community's recovery in the years that followed. The book includes a timeline, historical essay, and other supplementary materials. The 64-page hardcover will go on sale on May 4 with an MSRP of $15.99.
Abrams had previously announced two other books,
Magic: The Gathering: Planes of the Multiverse
by Wizards of the Coast and Jay Annelli (see "
New Abrams ComicArts Book Explores the 'Magic: The Gathering' Multiverse
"), which will be released on July 20, and
Marvel Value Stamps
, which was originally part of its Spring 2020 catalog (see "
Abrams ComicArts Spring 2020 List
") but was rescheduled to June 1, 2021.