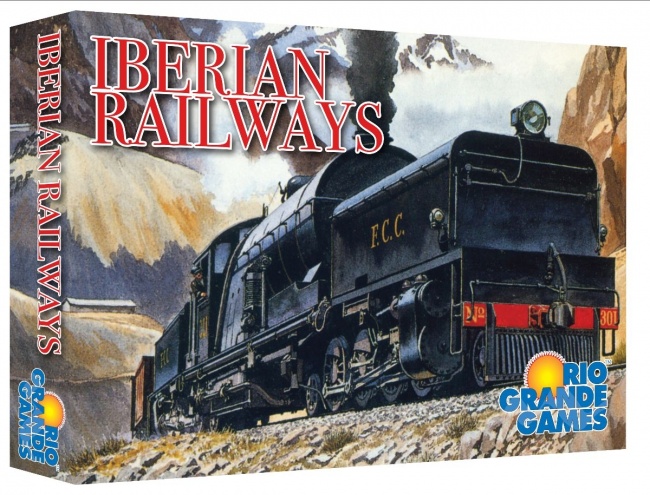 Rio Grande Games announced
Iberian Railways
, the next board game in the Winsome Rail Game Series, for release in Spring 2021.
In this game, players take on the Iberian Peninsula at the beginning of Spain and Portugal's ventures into railroad building. Players begin the game with no money and no income, and have to take out high-interest loans to build railways. They then try to connect cities to build up sources of revenue to pay off the substantial interest on their loans each turn. To win the game, players must complete various objectives as well as be effective railroad managers.
This game is for three to five players, ages 14 and up, and plays in 60 minutes. MSRP has not been listed as of the publication of this article.
Rio Grande Games also announced Southern Rails, another game in this railroad-building series (see "Rio Grande Games Announces 'Southern Rails'").